Page - Blog Single Column Left Sidebar
E-Commerce solution for manufacturing company
E-Commerce solution for a leading engineering and manufacturing company in Dubai
Secured and user-friendly E-Commerce solution
Credits for each purchase with voucher for redemption
Multiple payment options for every purchase
Categorized gift offering feature.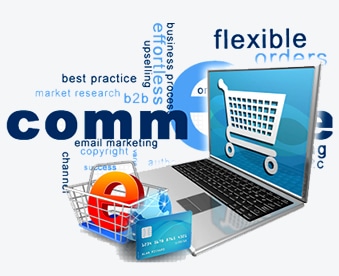 Client
Client is a manufacturer of kitchenware utensils and baking equipment's in Dubai. And they also offer different classes related to cooking and baking.
Challenges
The client requirement was to develop a comprehensive E-Commerce solution for their offerings to meet their business needs and to receive online orders from their customers. The solution should be secured and user-friendly, so customers can buy their products with proper login credentials. In addition to that they required a solution integrated with online course (classes) purchase for the site visitors, provision to manage and display offered (gift/ discount / brand) products from the existing e-commerce application. The same has to be displayed in different category in the application for user review on offered product list, from that the user will gain the credits for each purchase and they should make use of the credits to generate the voucher for redemption.
What We Did
Angler team made a detailed study on the client's business requirement with their existing application's solution architecture, and then come up with the solution to meet their need by incorporating new methodologies in their existing e-commerce application. Their site was built on CMS platform so they can update the website page contents as and when required. We have listed their products and added that to different product level such as Department, Category, Sub Category and Sections, provided with multiple payment options. And has options to purchase the gift products based on the Featured Gift, Gift Recipient, Gift by Occasion and Gift by price, along with the options to run the online competition on the product and application provides gift voucher for offline Competition winners.
Technologies Used.
Results
The following benefits are resulting from the provided application:
Client attracted their customers by the way of gift offerings and discounts along with the provision for the customer to review products in brand wise.
For the product which is offered with the gift, there has been a provision to specify the season wise gift offering, gender wise gift offering to their customers.
Offering class subscription in online will help the customer to review, subscribe a course / class in online which will reduce time for the client to engage with the their customer.
Why Wait and Watch the Way?
Grab Your Opportunity Immediately