Page - Blog Single Column Left Sidebar
Web Application Developed for Hyper Local User Engagement
Web based Application developed for an Australian client focused on blending technology with humanity to enable effective user engagement hyper locally like never before
Empower users to remain informed

Enable hyper local User Engagement

Discover local happenings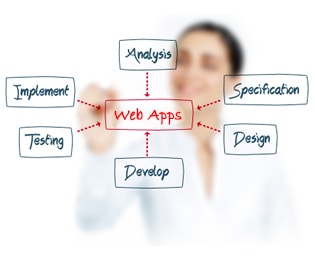 Client
Client is from a consumer and business information Based in Boston, Massachusetts. They are developing hyperlocal communications platform for the mobile markets. The company is focused on blending technology with humanity, giving users the power to stay connected and informed without compromising their privacy.
Challenges
Client requirement is to build apps and platforms that help people deliver and receive real-time, hyper-local content that's personalized and relevant to their area. Discovering what's nearby, hot deals, or that particular dream date are just a few things. The application should empower location relevancy to user information, enabling effective user engagement hyper locally like never before. No friending or following anyone, no checking in, and no more compromising user's privacy to gain access to content.
What We Did
Our web application developers developed a web application using PHP after detailed analysis of the client requirement. The broadcasters shall use the web application to broadcast and provide all the details such as title, Broadcast start and end date with time. A number of categories shall also be added in the admin masters which shall be listed for the broadcasters to easily categorize their hot deals. the broadcasters shall also restrict their hot deals to listeners using the ISP.
Technologies Used.
Results
Location relevancy user information

Effective user engagement

No friending or following anyone, no checking in

No Compromising to user privacy to gain access to content

Broadcasters and Listeners benefit from localized communication
Why Wait and Watch the Way?
Grab Your Opportunity Immediately