Page - Blog Single Column Left Sidebar
Celebrations
We conduct team building activities focusing on specific competency for each occasion, making sure we improve the team interactions in those specific area.
Celebrations in workplace will always be an enjoyable break from the regular routine for an additional morale booster. When morale is high at the office, employees are more likely to work efficiently and stick with the company. In ANGLER our workplace celebration brings the staff members together for one purpose: this greatly helped us in creating a sense of team unity among our executives. The celebrations often have a relaxed atmosphere, where colleagues are able to get to know each other apart from the work they do together, these personal connection helps executives to work together better on future projects.
New Year Celebration 2016
New year celebration in ANGLER with theme based dress codes. A great start for the year ahead!!
"Theme based Dress Code" organised on 31st Dec'15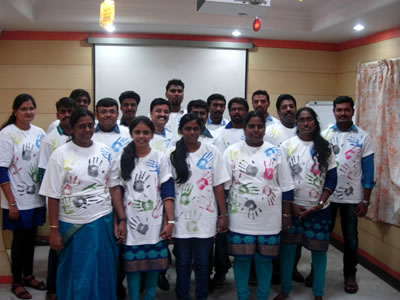 Full Team Involvement / Creative Idea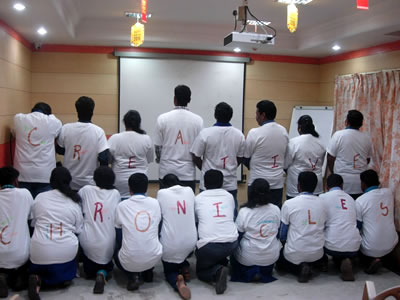 Theme Title (Letter's chosen from each Exec. Name)
Logistics ERP – First product solution from ANGLER
Few more picture that brings the day to our minds now…
New year 2016 in ANGLER – Office Environment View….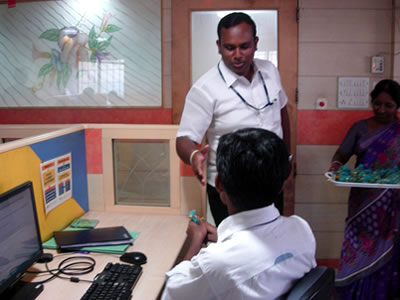 Chocolate's Distribution…..
Rangoli Contest 2017 – Celebrations for Pongal
Enthusiastic ANGLER'ians showing their flair and creativity in Rangoli competition. Teams participated & their efforts…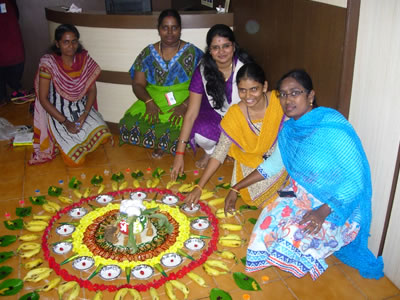 Our Teams Great efforts to make the day a memorable one!!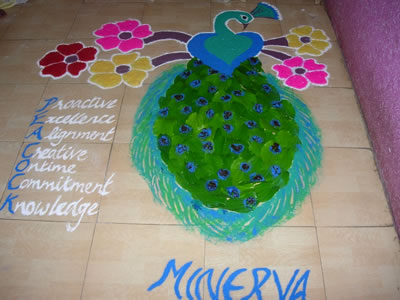 Our Teams Great efforts to make the day a memorable one!!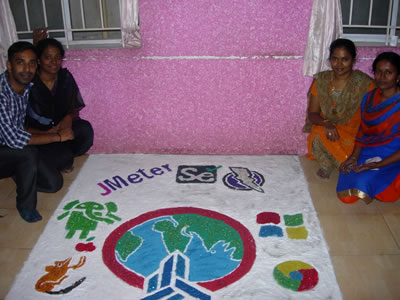 Our Teams Great efforts to make the day a memorable one!!
TESTIMONIALS
A Good place for people to start / build their career
Wide range of opportunities to learn and grow. Responsibilities / Key roles are based on performance and not based on the length of service which motivated me much more. Performance is measured in different aspects and the measurement policies are tr
Senior Project Lead | Microsoft Division
A company with good brand name
Can able to maintain work & family balance. Working closely with Mgmt. team to know about strategic approach. No salary related issues – in making the payments on time, including the incentives & performance related pay, as agreed.
Asst.Manager - Business Development | Operations Support
Most valuable company in my career
A Happy place to work, the department I belong to. Lovely & supporting co-workers always. I re-joined the company once, when I looked back to relocate to Coimbatore – process oriented company, to learn current trends & implement in projects
Sr.Project Leader - Design | Digital Solutions
Good learning environment & career growth
A better learning environment for latest technology implementation. Good place to equip client handling skills. Friendly environment, easily able to have access to management team. Good work environment.
Sr.Software Engineer | Microsoft Division
Process oriented company
Excellent learning opportunity. Motivation from the team working with. Process / Procedures to follow is a very good one.
Sr.Executive Admin & Support | Operations Support
Right place for your career growth
Good opportunity to learn new technologies ,LC (providing time to learn ) and can improve all types of skills like project estimation, team handling, development and project process. Good defined process for all project handling , flexible working ho
Project Lead | Open Source Division