My Run Tracker
MY Run Tracker is a Mobile App developed exclusively with unique features to enable a Marathon event organizer improves their online brand visibility & make their event a memorable one.
Innovative, GPS-enabled & 'Ready-to-Go' Mobile App for Marathon Organizers
Drive website traffic for you & sponsors via social updates
Mobile platform to Display Sponsor logo with links to sponsor website
View routes in GPS map and track activities on the move
View your history of past activities & measure progress against goals
Increase endurance, length of runs and calories burned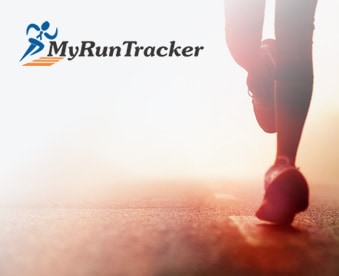 Page - My Run Tracker
Mobile App for Marathon Organizers and Passionate Runners
ANGLER Mobile App team has developed an innovative, feature-rich 'Ready-to-Go' Mobile App product" My Run Tracker "for both Marathon Organizers and Passionate Runners. The mobile app is developed exclusively for Marathon organizers; idea behind this initiative is to provide a personalized App for their event's runners. Based on the event organizers need it can further be customized to provide additional individual reach for their sponsors.
This ready- to-go App is GPS-enabled, it allows organizers to manage the event and sponsor information via admin panel. We can get your event logo placed on the mobile app; display your sponsor logos with links to their website. The App comes with an interactive photo gallery module where organizer can upload their past event, promo events and other PR photos. It facilitates runners to map their runs with their training history and share with their friends. They can also view race results in leader board along with the ranking positions and finish time
The key solution offerings of My Run Tracker mobile app for passionate runners are features to track their activities, view the route in the interactive map, measure their performance over a period of time, Set preferred audio alerts for time or distance milestones crossed, measure progress against targets. Browse the fun filled moments via photo gallery, post activity status & share experience to Face book friends and Twitter followers. Above all it facilitates runners to View reports on travelled route, distance travelled, average speed, calories burned and much more over given time period.
My Run Tracker app is readily available for download at Google Play Store & apple itunes, Whether you're looking to organize a Marathon event, run for a marathon, improve your health & stay fit by burning up your calories then our My Run Tracker mobile app would be a great choice for you.
For more Info visit www.myruntracker.com.
Why Wait and Watch the Way?
Grab Your Opportunity Immediately