iPhone App Development
Our iPhone Application Development team innovates with applications that are creative, flexible and have high usability quotient.
One of our iPhone app has won "App of the week" award from the Apple App Store and also it has received more reviews from the app store users
Our iPhone app developers are skilled in Apple's developer tools like Xcode, Cocoa Touch framework and Objective C
Our team got experience in Apple's secure payment system thru iTunes. We are delivering the apps with payment integration
We take care about the memory leaks and quality app development by following Apple standards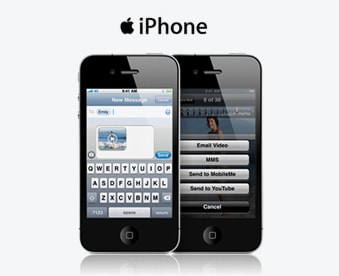 Page - iPhone App Development
iPhone App Development
ANGLER with its quality iPhone Programming Developers concentrates on delivering performance based iPhone applications with data and memory management. ANGLER provides timely, efficient and affordable iPhone App Development Services having gained experience through a variety of challenging iPhone applications done for customers based in India, UK, USA, Canada, Singapore, Dubai, Hong Kong & Australia.
At ANGLER with expert team of iPhone App Developers, we are ready to serve businesses by providing world-class iPhone App Development. Hire our iPhone App Developers who are leveraging our in-house expertise and technology. With sophisticated iPhone Application Development tools, we can create world-class applications and design optimized websites for iPhone.
iPhone SDK Development Platforms 
Objective C – 2.0 on Mac OS X v10.6.2
iPhone SDK 4.2
iPhone App Development Skill Sets in ANGLER 
We offers all native applications with multi touch gestures
Desktop based customized solutions and generalized widgets
Development services with integrating APIs
Audio / Video capabilities using Media Layer framework
Import and export photos from the iPhone photo library and camera capturing
Server response rendered using NSXML parser
Developing applications involving social networking
Implementing iPhone OS networking technologies
Interactive client side functionality using REST Web Services 
ANGLER as a quality Offshore Development Center is providing talented, dedicated developers for developing native iPhone applications in Mac OS X. We have dedicated iPhone Application Development team with extensive experience in Objective-C language with object-oriented programming capabilities in sophisticated Development Environment using Xcode and Interface Builder with full functional knowledge base to meet the customer expectations with our Offshore Development Center (ODC).
Our iPhone App development team is expert in developing the iPhone apps for diversified industry verticals. If you want to develop any outstanding ios mobile app, hire our iPhone App Developers; we assure you to provide the ultra modern iPhone applications with superb quality and great scalability. Our highly skilled iPhone app developers are efficient in objective C programming and well versed with Unix environment and Mac OS X. We have developed several small to complex iPhone apps able to run efficiently on iPhone platform.
Contact us today to know more about our iPhone App Development Services or to hire our iPhone app developers for your needs.
Why Wait and Watch the Way?
Grab Your Opportunity Immediately