Windows App Development
We develop powerful windows applications that run on Windows Mobile platform. Our vast Windows technology expertise ensures delivering best to clients.
We develop Custom windows mobile applications customized to meet your needs
We have excellent knowledge of Windows Mobile SDK, Visual Studio (IDE), .NET Compact Framework and SQL Server Mobile Edition
We have carved a niche for Windows Apps porting & Migration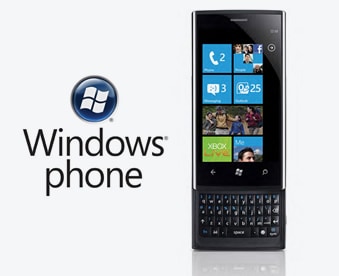 Page - Windows App Development
Avail the High-End Windows Application Development Services
ANGLER as a leading Mobile App Developer in India provides an operating environment for handheld computers from Microsoft, based on the Windows CE operating system. In 2000, Microsoft introduced the Pocket PC platform that included a combination of Windows CE Version 3.0, an enhanced user interface, Pocket Office applications (Internet Explorer, Word and Excel), handwriting recognition, an e-book reader, wireless Internet and longer battery life.
Our Windows mobile app developers also have some good experience in porting / migrating Windows Mobile apps to other platforms. Our standardized process, agile app development methodology and a focused approach towards windows mobile application development will enable clients to take advantage of every opportunity.
At ANGLER, we have a team of experienced and professional Windows mobile application developers who have been developing all kind of Windows mobile applications under all major Windows Mobile platforms, such as Windows Mobile 5.0, Windows Mobile 2003, Windows Mobile 2003/SE, Windows Mobile 6, Windows Mobile 6.1, Windows CE, Pocket PC 2002, 2003, and Pocket PC Phone, Windows 7 and Windows 8 Edition.
Windows Mobile Skill Sets
Synchronization of bookmarks & outlook contacts
Performance based Paging mechanism to handle huge download of data from server to PDA
Integration of notification mechanism to send information from a server application
Design techniques to handle application screens in different size of devices
Custom components to provide attractive User Interface
GPS integration
Map point Integration
Automatic updater to install new updates
Sliding Screen animation
Integration of camera capturing
ANGLER, with a great pool of skilled and experienced Windows mobile application developers create social networking applications, game applications, communication and messaging applications, mobile GPS applications, and mobile payment applications etc in the windows mobile operating system and help you to gain better online experience than they are recently getting right now.
Contact us today to know more about our Windows mobile application development services or to hire our Windows mobile app developers for your needs.
The Pocket PC was designed to compete more directly with the popular Palm devices. Pocket PC is part of the Windows Mobile platform and was renamed Windows Mobile Classic and Windows Mobile Professional in 2007. ANGLER emphasizes on producing performance based Windows Mobile Application Development and attractive user interface by customizing the controls.
Why Wait and Watch the Way?
Grab Your Opportunity Immediately