Website Re-engineering
Ideal way to portray your company brand is by keeping in tune with the cutting-edge web technology trends.
Re-building of legacy applications using different sets of technologies
Migration across operating systems, servers, languages and databases
Rapid action and effective re-engineering on your legacy applications to contemporary platforms with optimized architectures
Give your website a new face-lift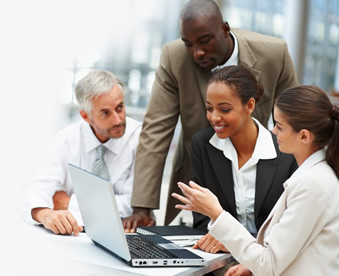 Page - Website Re-engineering
Change – A must needed factor in today's world. It's very easy to divert the flow from one way to other by just putting new things around. Don't let your clients get bored with old same design of your website. As they are visiting many other sites, you never know when you may loose some or many of your users to your competitor. Not only this but with a new attractive design, your site will catch more eyes.
Web Re-engineering means re-conceptualization and re-designing of the existing website and application services. Our designing team will make over your existing site with elegance designs and give complete new fresh look to the site. Make it even more user friendly than it exists is our main aim. This will make your site more interesting and wont make users confuse in navigating. Website Redesigning / Re-engineering is almost like designing a site all over again. There are option of partial redesign but we recommended full redesign so that at the end our client can have newly built site with the same or improved content management.
Redesign in a site includes change in layout, modifying site navigation, reformatting site, color updating and other needed changes. We assure you the best designs and web content management for your existing site. Our team puts their all efforts to promote and highlight the mail content and details of your site. A website is a place where visitors gets all the information about the company which means there is much detailed information set on the site. To make it more user friendly, we design it in a unique way that the most important details gets highlighted so that user doesn't have to go through whole data and gets the point easily.
Website Re-engineering Skill Sets of ANGLER
Completely re-define the entire concept and create a new innovative design
Enhanced website look & feel
Consistent & customizable Content Management System (CMS)
Equipped with cutting-edge technologies like HTML 5, CSS3, Web 2.0, SEO, etc
High qualified team of design engineers
Reasonable cost to better reflect the brand identity
Website promotion in search engines
Why Wait and Watch the Way?
Grab Your Opportunity Immediately