Page - Blog Single Column Left Sidebar
MIP Smart Wall Plugin Integration for CCTV Video Surveillance
Smart wall monitor configuration
Display smart wall pre-sets & layouts
Dynamic layout adjustments
Present video content across multiple video walls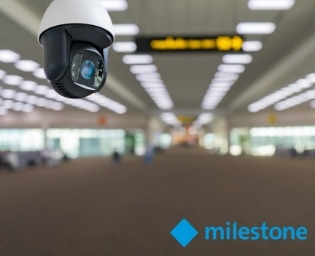 Client
Client is a leading service provider in Asia Pacific region and has in-depth experience cum knowledge in various fields including manufacturing, value adding distribution, solution integration and system design.
Challenges
Client's requirement was to view their CCTV videos from different channels with instant responsiveness. In short he need to define who should view which CCTV footage at defined time. He also needed an option like while a representative watching a footage, he can turn off that and enables another video. This all should be reliable for multi user and multi-location environment.
What We Did
We @ ANGLER studied and integrated the Milestone Integration Platform [MIP] SDK which is most compatible with all XPCO servers available, which helps to view the CCTV videos with instant responsiveness. The development solution followed master-slave architecture. In short, a Smart Wall consists of one or more monitors. Each monitor can have several pre-sets [Conditions], allowing you to switch between different layouts as required.
This MIP SDK integration leads to the following,
Dynamic adjustment of Smart Wall layout based on motion detection
Drag-and-drop of individual cameras—or views—into the Smart Wall
Persistent, simultaneous update of different Smart Walls subscribing to same Smart Wall views
Enables swift change of Smart Wall layouts to meet specific surveillance situations in conjunction with incidents, night shifts, etc.,
The Master server (control part) can do 
Smart wall configuration
Create pre-sets for smart wall
Fixed / Dynamic Design layout for smart wall
Set cameras for smart wall monitor pre-sets
Wall plugin focuses on
Receiving commands from client plug-in
Listening control center
Technologies Used.
Results
Increased operational efficiency
Pre-defined surveillance situations
Present video content across multiple walls
Instant situational awareness by focusing operators
Why Wait and Watch the Way?
Grab Your Opportunity Immediately