Page - Blog
BLOG

Most business leaders are always forward-thinking in tuning their business towards new updated technologies that can expand their business offerings, services, and capabilities. The ongoing move from hardware premises to cloud-based technologies has immensely created an impact on businesses. In this road to new technologies,

Business existence without an online presence is quite impossible in today's time. To effectively / optimally market a product or service businesses need to choose the best online marketplace platform that brings together sellers and customers. Marketplace software are very similar to eCommerce platforms, it's

Choosing the right & best PHP framework development for any business or organization website is a challenging task for a developer. We at ANGLER after using so many PHP Frameworks for website development felt Laravel PHP framework has some additional features and capabilities compared to

What is Digital Transformation(DT)? Digital transformation is changing the way business is conducted by leaders. It is the process of taking a step back and revisiting everything, from internal systems to customer interactions, and more. The main factor of digital transformation is understanding one's own

We provide MEAN Stack development services / resources to clients seeking our partnership to build aesthetically looking web & mobile apps. Our MEAN Stack developers have expertise to deliver solutions inline to project requirement. Leverage our MEAN stack development solution to design & develop smoothest

The mobile app is the favorite digital medium used by millions worldwide and when built using the cross platform framework React Native, it cuts the native mobile app development costs and time for the app owner or promoter. Mobile app development is gaining demand everywhere as

To build web & mobile app with inevitable experience for end users organizations must choose the right tech stack. Tech stack comprises of robust powerful technologies that well address your purpose & need for a solution. In modern workplaces, demand for skilled candidates in additional

IT is an ever-growing industry where we could see several technologies coming up & being adopted at a great pace by IT Service providers. Vue Native is a progressive JavaScript framework widely used for building mobile applications in Vue.js. In today's time most iOS &

Node.js is an open-source framework that helps developers create dynamic web applications & pages that can run across multiple platforms. In today's time developing an enterprise web application in the fast and secured way is not an option; it's a vital to uphold business performance,

Vue.js is an open-source, progressive JavaScript framework getting increasingly popular in the world of mobile app development due to its highest satisfaction rating among users.  This is mainly because of its adaptability; it can be integrated effortlessly into big projects for frontend development without external

App Developers looking to keep up with the demand for elegant mobile experiences rely on React Native Framework that allow them to leverage their existing web code-base and target multiple mobile platforms without developing and maintaining multiple Mobile Apps in Android & iOS. React Native

Websites, web apps and desktop applications form an important component of businesses today. Increasing demands for quality and pressures to go on time-to-market and cost are some of the key drivers of test automation. Further, to achieve uncompromising software quality in Agile and DevOps development

Need for Progressive Web Apps Development (PWA) Website users are growing tired of using most websites on a mobile device, businesses are in need of building an effective technological solution and provide clients with a unique experience. With the hiking Progressive Web Apps ( PWA)

It's been observed that since 2017, approximately 50% of the web traffic is coming via mobile devices like smartphones, and the number is likely to increase this year and also hereafter, with many mobile app development companies and organisations accelerating their digital transformation and presence.

In a digital world, hackers have become a big threat and obviously to mobile app security as they are active in existing networks. A recent study estimates that 1 out of 36 mobile phones have got an app facing a high risk threat. Data analysed

Artificial Intelligence is getting adapted into many products. The AI application like Chatbots has been received very well in business circles and is a turning point in boosting up sales results over digital media. What began earlier as a simple automated tool for answering queries

To develop your app idea into an effective mobile app quickly and to simultaneously reduce development costs try using a cross platform tech, but you have to make an educated choice of the framework. Cross platform mobile app development solutions have gained popularity quickly and

Ionic Framework arrived in the mobile app development scene in 2013 and is now a preferred choice for hybrid mobile application development. It was introduced as an open source SDK for providing a platform for Android and iOS hybrid mobile app development and known for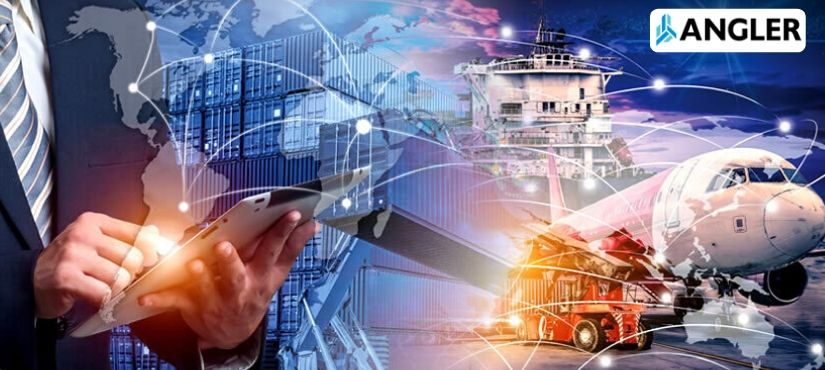 In today's day & age to keep pace with changing Landscape you need to automate the operational functions, improve efficiency and reduce cost. Inline to this adopting a new & modern Warehouse Management System would bring your warehouse into the 21st century. The key to

Mobile applications have always penetrated easily the personal spectrum of our daily life. As communities the world over face the lockdown crisis, owing to the COVID-19 pandemic, more things have gone online than ever before. Undoubtedly the handy smartphone has become an indispensable device for

Automated Testing is critical to maintain quality during fast releases. In fact, new technologies permit software developers to reduce the number of test cases. By planning test automation strategically, software development companies can limit repetitive work, errors in software development. Creating a test automation strategy helps you

In current business scenario organisations have to evaluate the technology in context with the new market. To meet business demands of the organizations and to increase business responsiveness, Legacy application modernization is significant. With strategic planning, enterprises can overcome the existing challenges & deliver a

Cloud computing is an emerging technology delivering on demand service to users. Significant innovations in virtualization and access to high-speed Internet have accelerated cloud computing Technology. It's a set of hardware, networks, storage, services and interfaces that enable the delivery of computing as a service.

In today's high-tech world, many OEMs and manufacturing companies increase their sales and productivity by integrating Dealer Management System. This platform facilitates improved interactions between the customers, dealers, and OEMs thereby enhance dealership performance, growth, and profitability. Dealer portal management software is utilized by engineering

Unprecedented amount of effort is required to establish a business and make it grow. In this digital age it isn't possible without strong digital footprints. We could realize that a decision about a brand's service or /product is formed beforehand and online research plays a