Page - Blog
BLOG
Need for Progressive web –app development Website users are growing tired of using most websites on a mobile device, businesses are in need of building an effective technological solution and provide clients with a unique experience. With PWA technology the business can give the user

It's been observed that since 2017, approximately 50% of the web traffic is coming via mobile devices like smartphones, and the number is likely to increase this year and also hereafter, with many mobile app development companies and organisations accelerating their digital transformation and presence.

In a digital world, hackers have become a big threat and obviously to mobile app security as they are active in existing networks. A recent study estimates that 1 out of 36 mobile phones have got an app facing a high risk threat. Data analysed

Artificial Intelligence is getting adapted into many products. The AI application like Chatbots has been received very well in business circles and is a turning point in boosting up sales results over digital media. What began earlier as a simple automated tool for answering queries

To develop your app idea into an effective mobile app quickly and to simultaneously reduce development costs try using a cross platform tech, but you have to make an educated choice of the framework. Cross platform mobile app development solutions have gained popularity quickly and

Ionic Framework arrived in the mobile app development scene in 2013 and is now a preferred choice for hybrid mobile application development. It was introduced as an open source SDK for providing a platform for Android and iOS hybrid mobile app development and known for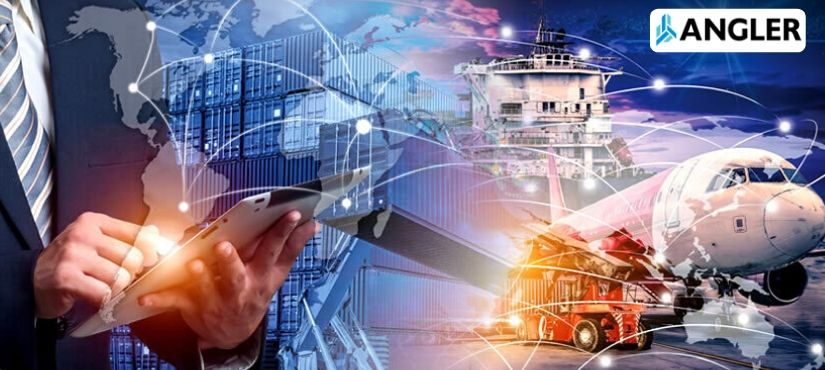 In today's day & age to keep pace with changing Landscape you need to automate the operational functions, improve efficiency and reduce cost. Inline to this adopting a new & modern Warehouse Management System would bring your warehouse into the 21st century. The key to

Mobile applications have always penetrated easily the personal spectrum of our daily life. As communities the world over face the lockdown crisis, owing to the COVID-19 pandemic, more things have gone online than ever before. Undoubtedly the handy smartphone has become an indispensable device for

Automated Testing is critical to maintain quality during fast releases. In fact, new technologies permit software developers to reduce the number of test cases. By planning test automation strategically, software development companies can limit repetitive work, errors in software development. Creating a test automation strategy helps you

In current business scenario organisations have to evaluate the technology in context with the new market. To meet business demands of the organizations and to increase business responsiveness, Legacy application modernization is significant. With strategic planning, enterprises can overcome the existing challenges & deliver a

Cloud computing is an emerging technology delivering on demand service to users. Significant innovations in virtualization and access to high-speed Internet have accelerated cloud computing Technology. It's a set of hardware, networks, storage, services and interfaces that enable the delivery of computing as a service.

In today's high-tech world, many OEMs and manufacturing companies increase their sales and productivity by integrating Dealer Management System. This platform facilitates improved interactions between the customers, dealers, and OEMs thereby enhance dealership performance, growth, and profitability. Dealer portal management software is utilized by engineering

Unprecedented amount of effort is required to establish a business and make it grow. In this digital age it isn't possible without strong digital footprints. We could realize that a decision about a brand's service or /product is formed beforehand and online research plays a

Today, we see businesses introducing their own mobile apps and taking up their online presence to the next level, reaching users on-the-go. Just developing an app isn't enough to generate results for your brand, you need to make the app stand out in search results.

Mobile Technologies are present almost in all areas and its changing the world. SME's are witnessing two times increase of revenue while adopting the evolving mobile technology trends. Today, everyone has smartphones and survival without a dedicated mobile app seems pretty difficult for companies that

With growing number of internet users, online purchase related searches has increased drastically. In forthcoming years Indian's are anticipated to spend more via online shopping sites than at physical stores. Making profits just by possessing an online shop isn't enough today to compete & succeed

Mobile App creation is on rise and day by day its becoming hard to get your mobile app in the marketplace. Just building a great app is not enough to get into the hands of the people who need it most, all you need to

For designing a great Mobile app, designers must understand who will be using the product & conceptualize their ideas to ensure that users like and are comfortable with the product.  In specific, UCD establishes a program that unifies the needs & goals to deliver real

In the commercial world retaining an existing customer is as important as expanding business is paramount. General statistics state that the cost of retaining an existing customer is about 10% the cost of obtaining a new one. No doubt, a business which better manages relationships

Smartphones and tablets have revolutionized the way companies do business. It allows employers to transform the way businesses are conducted in today's economic sphere. Harnessing Enterprise Mobility Solutions has helped businesses to instantly access organization's information through mobile applications from anywhere and anytime. Mobility maximizes

ASP.NET Core is an open source web framework for building modern web applications, that can be developed and run on Windows, Linux and the Mac. It includes the MVC framework, which now combines the features of MVC and Web API into a single web programming

Today, billions of people are accessing the web from mobile devices. Nearly 80% of internet users use a smartphone, if you have a business website its critical to accommodate mobile and PC/laptop users alike. Ignoring this will let you lose your prospects, returning visitors besides

As you all knew Software as a Service is allowing individual to access the software application from any device via internet connection or a web browser. In simple terms, its user renting a software instead of procuring it, besides user can pay subscription fee levied

HTML5 – the most sought code in mobile application development and responsive websites for mobile operating systems like Android, iOS, Symbion, BlackBerry & Windows. Though mobile applications developed using tools like PhoneGap, Sencha etc are with good user interface, HTML5 mobile applications perform well better

If you're planning to run an online store, then you should be aware of HTTPS or HyperText Transfer Protocol with Secure Sockets Layer.  while HTTP sends it all as plain text, HTTPS encrypts the data sent and received with SSL. Are you really caring about