Page - Blog Single Column Left Sidebar
Price Amendment System for Procurement Management Challenges
We help businesses across industries to ensure effective buyer-supplier relationships by effectively handling changes that arise during contract execution.
Digital Platform to support procurement process
Helps manage pricing amendments seamlessly
Ensuring a stable supply of quality products
Improves process efficiency & increases transparency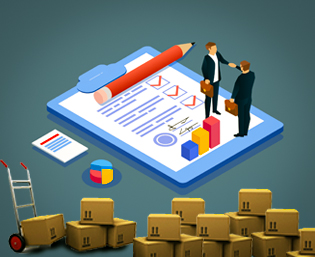 Client
A reputable global brand in the automotive component and products business. They are providing precision-engineered technological solutions for leading automobile brands. With wide range of product variants, they deliver value to all stakeholders.
Challenges
Client didn't have a digital system to save all latest and approved Item purchase rate of supplier. Their purchase department were in need of technology solution to easily do purchase order rate comparison and place order based on market demand and availability.
What We Did
We made use of Asp.Net core that effectively meets up with the needs of modern online applications. With technology experts, we developed them Price Amendment system, a cross platform tool that is simpler & visually appealing for users, in fact fast and scalable. It is an open-source and community-focused web framework that provides features to develop super-fast APIs for web apps. This tool helped them to identify clients impacted by a price change and update them with a new price and help a company create value. .NET Core is a newer version of .NET, which is cross-platform, supporting Windows, MacOS and Linux, and can be used in device, cloud, and embedded/IoT scenarios. ASP.NET Core is an robust, and feature-rich framework that provides features to develop super-fast APIs for web apps.
Technologies Used.
Results
Amend the proposals for vendor price changes
Update invoices and collections automatically
Document any amendments in the contract registry file
Reduce process life-cycles & ensure optimal performance
Why Wait and Watch the Way?
Grab Your Opportunity Immediately