Page - Blog Single Column Left Sidebar
Animation software development for video making company
Animation software development
Faster and easier animation
User-friendly features
Secured accessing features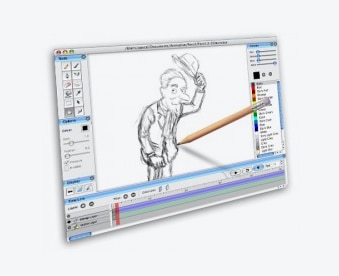 Client
Client is a privately owned Animation video making company. They were passionate about sharing the joy of making and watching animation.
Challenges
Client's requirement was to develop Animation software that captures motion of the object and convert into movie for school students and also they want to capture image of the object through webcam and convert the captured images into movie. The developed application should be user friendly and that has to be accessed in all windows operating system (eg: windows xp, windows 7, windows 8.1).
What We Did
To address client requirement, our Angler developer's team has analyzed the whole requirement and found an appropriate solution to capture webcam object and convert them into image.
 The developed software helps the client to capture every motion of object from webcams and convert into images and the captured images can be joined and converted into full movie. This application was compatible in Windows XP, Windows 7, Windows 8 and Windows 10.
 Solution which Angler team provided will be more useful for users to make Animation movies easier and faster and they can take images from different resolution and convert them to movies.
Technologies Used.
Results
The Main benefits of this software are to make Animation movie easier and faster.
Software will be user friendly and it will provide much option to user for making videos.
We can edit the movie easily and quickly within few minutes.
More secured, users can access the software with valid product key.
Application will be  compatible in Windows XP, Windows 7, Windows 8 and Windows 10
Why Wait and Watch the Way?
Grab Your Opportunity Immediately