Page - Blog Single Column Left Sidebar
Automated app for a mobile application development company
Automated app for a leading mobile application development company in Canada
Key achievements
Automated app compatible for iOS and android platforms
Intelligent app for easy mortgage calculations

Multiple app development solution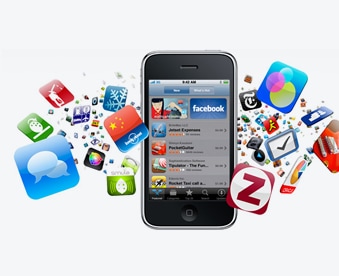 Client
The client is an application development company, develops applications for both iOS and Android devices. Their main aim is to fulfill all the globally increasing application demand for mobile and smart phones, so they decided to build Apps that would be useful for a wide range of individuals and companies.
Challenges
As the client concentrates on developing apps, they wanted to develop an app for a real estate concern to make mortgage calculations, along with automated App development solutions to meet their entire business requirement from the End client.
What We Did
To meet our client requirement, we at Angler have customized the app development process by removing their roadblocks and simplified the entire process of building iphone and Android Apps with new publishing platform (Buzz touch).
Buzz Touch is automated software that will design mobile app automatically based on the inputs we are giving.
We developed the app with Buzz touch technology on both iOS and android platform
This will help to create and manage apps and it can be self hosted
Our enterprise-class app development solution helped the client to deploy automated apps with quality and operational agility
The app is designed intelligently for mortgage calculations in real estate business
App has been provided with some value-added features ,which are mentioned below
Listing page: Here property details will be listed, by tapping on a particular property its details can be viewed
Maps
: This helps to locate the property details and the location will be displayed as bubble
Property details page: This shows all the details about property
Linking: Property details can be integrated to social media sites
Mortgage Calculator: This calculates the Mortgage payment based on cost of property, Down Payment, Amortization period, payment frequency and Rate of Interest from custom URL Plug-in
This advanced automated solution was also provided to them as bug free with simplified and standardized processes and substantially reduces cost and development time.
Our applications were released with the highest levels of quality and stability.
Technologies Used.
Results
The following benefits are resulting from the provided application
By using the technology that Angler has provided customer is able to develop the apps dynamically and easily
Apps can be developed quickly in short period
Multiple Apps developed in short period
Why Wait and Watch the Way?
Grab Your Opportunity Immediately