Page - Blog Single Column Left Sidebar
Automated Web Services using Katalon Studio
Automated SOAP request & data handling
Regression test reduced by 70%
Progress tracking of on-field technicians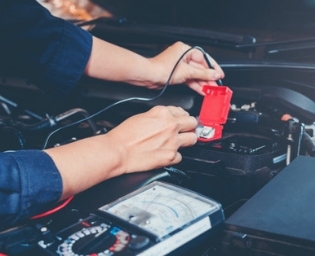 Client
The client is a leading battery service with large customer base & their information are maintained through a call centre. The team @ call centre assigns the jobs with an ETA based tool to the on-field technicians, so their requirement was to know the task assigned and its progress in providing quality service.
Challenges
The client required to develop an application to log all the queries from their customers & the jobs assigned to the on-field service technicians. Call received at the call centre desk that lasts within 30 secs & the jobs created in-relevant to it are to be logged. Also, the on-field technicians should be able to update their progress at various stage seamlessly. The key challenge of handling large data thru web services thru the application should also be addressed in performance level along with the data retrieval issue in the mobile application.
What We Did
Based on the client's requirement of handling & verifying large date, our team has automate the web services (SOAP request) using Katalon Studio. By simulate the real-time scenario in making large number of continuous hits, the performance level of the application is maintained with no real-time issues in server.
Technologies Used.
Results
Seamless handling of large of data
High performance & rendering
Regression test time reduced by 70%
Why Wait and Watch the Way?
Grab Your Opportunity Immediately