Page - Blog Single Column Left Sidebar
Mobile App Functional Testing using Katalon Automation Tool
Automation Testing with Katalon Studio tool helps overcome common challenges & reduce the time taken as well does testing efficiently.
Extremely customizable for project scale-up
Supports major testing needs: Web, Mobile and API
Test cases can be written in both manual and script mode
User friendly UI shields all technical complexities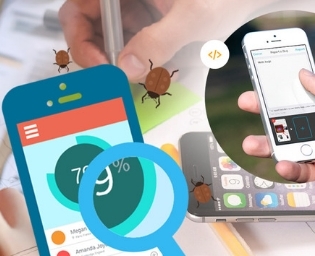 Client
Client provides event organizers, associations & its members a comprehensive yet simple Mobile event management app to engage event audience and increase ROI.
Challenges
Testing the mobile event apps directly in-order to detect bugs and to avoid bug accumulation in the app.
What We Did
Test Engineers tested by calling the mobile functional with different input parameters, string comparison to validate the correct response validation.
They validated the application logic and checked whether the functional flow meets the expectations.
If comparison fails, log a defect to respective mail-id and maintain the reports in Katalon Analytics which prevent as many bugs as possible.
Also we run the scheduled test suites as many times as required to check the mobile application's stability by integrating Katalon with Jenkins (CI) and GITHUB.
Technologies Used.
Results
End result ensures that more than 90% of coverage in functional smoke and regression testing
Earlier detection of bugs in the initial phases shrinks test cycle time and manual testing cost
Web app tests can run and complete in a matter of seconds
Run the web functionality as many times as possible with multiple inputs to measure the stability and robustness of the application
Reduce interoperability and integration issues
Why Wait and Watch the Way?
Grab Your Opportunity Immediately