Page - Blog Single Column Left Sidebar
Custom Software Application Created
Custom Software Application developed & integrated with ERP solution for Consumable & Capital Products Manufacturer.
Simplified Claim validation process
Anytime Status tracking of claims submitted
Easy management of claims received
Comprehensive reports for insights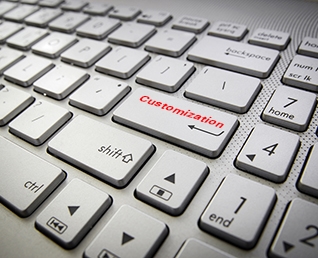 Client
Being a leading global manufacturer for consumable and capital products to international markets, the client has years of experience & owns about 52 manufacturing, sales and service facilities over several locations across the globe. They are developing innovative products for diverse industrial sectors including mining, freight rail, steel making, smelting, transport, cement, oil & gas, power generation, sugar and other primary industries.
Challenges
Client's requirement initially falls in developing web applications which can facilitate stakeholders to input their claims against limitations. The application must simplify the validation process done by immediate supervisors. Received claims must be got verified from either HR or plant directors. On confirmation the claim amount will be forwarded to employees accounts by HR.
What We Did
At ANGLER, we developed analyzed the requirement from the user from the user point and developed a web application that can be accessed by the stakeholders to input the claim requirements against limitations and for status track of the claim.
The application is well integrated with their existing ERP to get master data as inputs & send outputs as well. There will be 4 levels of approvals for any claim and it was interlinked with each other.
Technologies Used.
Results
One stop solution to log & get status Updates
Effective dashboard with Graphical representations
Wide range of reports for better analysis
Integrated with ERP for entire coverage
Easy status track of applied claims
Why Wait and Watch the Way?
Grab Your Opportunity Immediately