Page - Blog Single Column Left Sidebar
Custom Web Application Development for Automobile Industry
Captivating dashboard based on products & location
Engaging UI for easy and quick access
Access to pending services from dashboard
Statistical dashboard for pending service request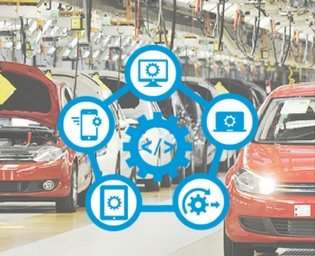 Client
Client is a pioneer in automotive industry, who has expertise in after sales management, IT development and flawless execution and scalability. Client also uses patent-pending systems & workflows to offers high quality services for any car related service requirements at the best price
Challenges
The client needs to develop a web application in PHP open source technology, that must be utilized by customer care executives. The web application must continually monitor the difference request that reached the system & the customer care executives should able to promptly allocate the received service request to concerned garage or mechanic and track the service till the closure of service as requested.
What We Did
Team at ANGLER analyzed the requirements from the client & learned about the role of customer care executives. Our custom web application was developed in such a way that the complete data gets automatically refreshed for every 3 minutes, to make the user not to miss out any service requests that are unattended. The custom dashboard lists all the pending services status wise from assigned, in progress, job complete, payment yet to process etc. Service requests are differentiated based on the service types & the details of service such as customer name, contact details, location, service requested etc
Technologies Used.
Results
Interactive UI for easy and quick access
Able to access pending services from dashboard
Statistical dashboard for unresolved service request
Thorough benefit to customer care executives
Quick Turnaround to Customer Services
Auto refresh of Web application after specifies minutes
Why Wait and Watch the Way?
Grab Your Opportunity Immediately