Page - Blog Single Column Left Sidebar
Dedicated Server Management for Taxi Booking App
Simplified retrieval of data management
Regular maintenance to ensure proper working of the application
Comprehensive server administration services including installation, configuration, maintenance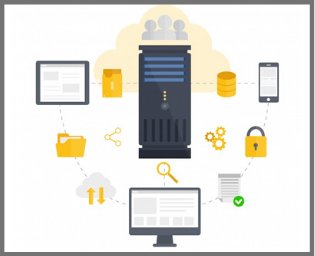 Client
The client launched its taxi services in India by 2001 with the attributes to ensure safety, comfort & reliability to its every customer. They firmly believe in growth and quality thru their constantly evolving best practices for online cab booking by customers.
Challenges
Client runs a taxi business for almost 18 years in majority of India cities. They firmly believe in growth and quality through their constantly online cab booking service by customers, who are making around 50000+ trips per month. Client need their web & android mobile application to  be access thru database server seamlessly without any interruption in service and being a user friendly platform. The key challenge is to make their service up every time irrespective of the number of concurrent users which leads to high server loads & utilization.
What We Did
Based on the requirement, Our team came up with the solution of providing load balanced application server and clustered database server management to achieve high availability to access their web and mobile application by users. Also to increase the performance, we managed and configured separate database services to make their application to access data seamlessly and improve the network latency without any interruption invariably to number of users.
Technologies Used.
Results
Improved Server support & performance
Secured Data Protection & access restriction
Effective database usage to minimize the workloads
Why Wait and Watch the Way?
Grab Your Opportunity Immediately