Page - Blog Single Column Left Sidebar
Custom Web Application Development
Custom Web Application Development for a leading textile machinery manufacturer in India to conduct an online photo contest.
Key Achievements
Easy to use & user friendly web application
Simple user interface
Uploading & downloading of photos made easy
Efficient management of photos online
Admin based authorized privileges for the participants
Increased online exposure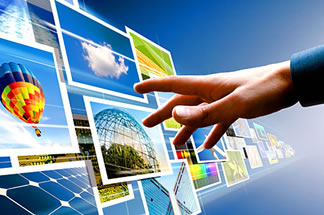 Client
A leading Textile Machinery Manufacturer in India and one among the world to produce the entire range of Spinning Machinery. In the early sixties, the company was founded to provide the Indian Textile Mills with the latest Spinning Technology. It caters to the domestic market as well as exports the products to Asian and Oceanic regions.
Challenges
The client wants to conduct an online photo contest as a tribute to their past chairman and managing director as well as an accomplished photographer. They wanted an application which allows the participants to upload photos online after confirming the terms and conditions set by the administrator for the contest.
What We Did
ANGLER developed a user-friendly and attractive application driven towards the objective of the client. The application was built in such a way that the participants found it very user friendly. They can also view the list of photographs uploaded by them so far, edit or delete the photos. The information from the admin side also gets displayed to the users like viewed by admin, blocked by admin with reason, etc. The admin user will also have the features to download the photos, delete or block the photos.
Technologies Used.
Results
The following results are provided from the developed web application.
Initially the contest was not online and thus the participants were sending their photos through post. This was made easier and simpler so that everyone can participate online
The participants can have their own privileges to edit/delete their photos online up to the limited period of time post upload.
They can also get the updates from the admin user regarding the status of the photographs like viewed by admin, blocked by admin, etc.
The administrator can have the option to delete, block photos and download the photos
Why Wait and Watch the Way?
Grab Your Opportunity Immediately