Page - Blog Single Column Left Sidebar
Web Based Social Network Application Development
Exclusive chat and group chat options
Personalized private chat for individuals
Secure online payment gateways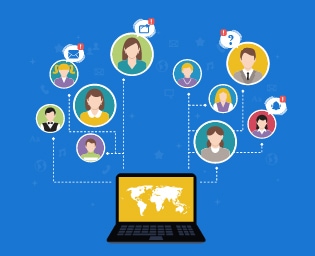 Client
The client is into social networking with 3 important areas for its users. They can share, connect, interact with others via these 3 areas for multipurpose requirements like connectivity, business, entertainment etc.
Challenges
The client has 3 vital areas - Connect, Treasure & Business for its users. In Connect, the client must allow users to chat, broadcast, meet few members in the network along with entitled video calls to others. In Treasure, users are entertained with riddles, funny tasks and they are rewarded with instant gifts. For Business, uses like entrepreneurs, brands, SME's should be able to market their products and services for the users across the world.
What We Did
For the client's requirement, ANGLER provided the solution of web based social network application development for its users all over the world. The social application has intuitive & personalized features like chat, group video chat, broadcasting, reporting, secure payment gateways, network connectivity and more.
Technologies Used.
Results
Exclusive chat and group chat options
Personalized private chat for individuals
Secure online payment gateways
Why Wait and Watch the Way?
Grab Your Opportunity Immediately