Page - Blog Single Column Left Sidebar
Document & Workflow Application for a leading group of Company
Workflow Management Application Developed to maintain Monthly, Quarterly and Annual performance reports for review and measurement
Control performance reports of several SBU's.
Actual Vs target measurement
Document version control
Easy review and approval
Flexible email triggers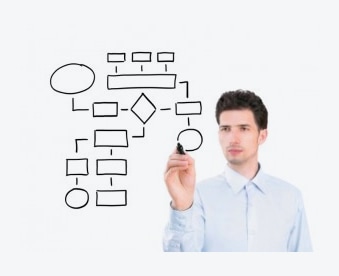 Client
Client belongs to a group company which has many SBU's and divisions. Their requirement was to automate each of their SBU's workflow process and view individual SBU's performance reports at anytime from anywhere.
Challenges
Client wants an application for automating the manual process which involves coordinating with respective divisions & collecting their Monthly, Quarterly and Annual performance reports, saving them on respective folders and receiving clarification from SBU as observation report and finally submitting the summary note prepared to the corporate board.
The application should have provision to specify the work flows of the different SBUs. The communication between the Head office and the SBUs has to be simplified by maintaining all the documents at one place with different versions in the available stages. Document types like word, excel, PPT, jpeg, Outlook messages, pdf etc… should be allowed for uploading.
What We Did
A document and workflow management application has been developed for document management and completion of relevant steps in the review process.
Each SBUs workflow can be maintained on the application and based on that head office members would follow up and get their details for creating the reports for the Corporate Board.
Each stage on the work flow would indicate the current status of the report like Report received, clarifications sent, completed etc.
For each stage on the work flow, turnaround time (TAT) would be maintained in order to find on which stage the delay is happening. There should be a process to escalate these delays to the higher officials.
User can add, modify and view the documents at any time, maintainversions for different stages till the final document.
Technologies Used.
Results
User can upload different versions of their document in every stage
On document upload ,Automatic emails are triggered to respective leads for review
User can update review process status
Responsible person can extract reports based on turnaround time, exception and audit trail
On each stage turnaround time and actual time taken are maintained.
Actual is measured against the target set.
Simplifies the appraisal process of the organization
Why Wait and Watch the Way?
Grab Your Opportunity Immediately