Page - Blog Single Column Left Sidebar
ERP Software Development for Logistics & Supply Chain Management
Increased response time with data accuracy
One stop solution for validation and processes
Acknowledgements to customers / stakeholders for requests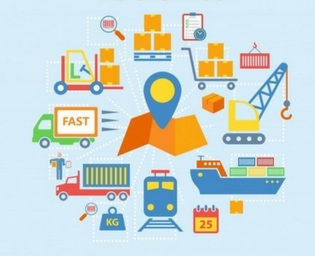 Client
Since from its inception in 1977, the client's business servers across UAE and Qatar. With over 300 employees across the region, the client has evolved into a diversified and global provider of supply chain solutions. The client has a strong presence in the MENA region together with their partner networks in Europe, America, Africa and Asia Pacific.
Challenges
The client required to automate the various service requests received from their customers. The requests are generated as SAP IDoc documents that needs to be validated and processed at regular intervals. The system should also send intimations to the stakeholders.
What We Did
Studying the client's requirements in detail, we suggested to develop a windows application which connects to the FTP where the SAP IDoc files from the customers are placed to validate and process the data. These SAP IDoc documents are materialized at regular intervals and acknowledged to the customers and stakeholders.
Technologies Used.
Results
One stop solution to validate and process the incoming requests from client
Increased response time with data accuracy
Acknowledgements to customers and other stakeholders on receiving the request
Various types of SAP IDoc documents for handling user requirements
Why Wait and Watch the Way?
Grab Your Opportunity Immediately