Page - Blog Single Column Left Sidebar
Expense calculation application development for a leading BPO organization
Expense calculation application development
Browser compatibility
Easy expenditure calculation
Appropriate mail triggering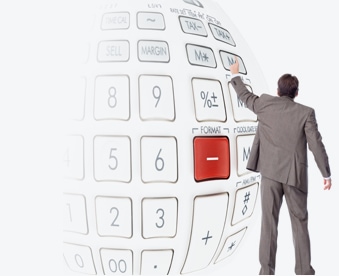 Client
Client is a leading IT+BPO solution provider offering value-added services to their clients for performance optimization and profitability. They have successfully served clients across North America, Europe and Asia in various industries over a decade.
Challenges
Client's requirement was to develop a BPO calculator application. The application should manage all the clients' details and admin can generate the report to view the client's information.
What We Did
We at ANGLER studied the client's business process and their requirements clearly. Based on the study, we developed an application to cater the needs of the client. Our BPO calculator application is the main component of this development as this helps to calculate the savings in cost for the client while using their service. Admin user will be given privilege to maintain all the details of the company. The application generates reports based on "From date" and "To date" admin user can view the client details like "Client Name, Company Name, Email ID and Contact number". Also admin can generate reports in excel or pdf formats.
Technologies Used.
Results
Application can be integrated with clients existing website
Helps in Estimating the client's current cost statistics
Simulates the difference in cost compared to competitors
Enhances customers know their savings based on Competitors cost
Client gets business out of this application as it shows the savings and attract end users
Admin user can generate user details report any time as required
Reports generated with several basic and Advanced Search criteria's
Automatic mail triggered to admin and respective User on every calculator hit
Using emails the user can compare the cost and contact the stakeholders to get affordable service.
Why Wait and Watch the Way?
Grab Your Opportunity Immediately