Page - Blog Single Column Left Sidebar
Online Sports Platform Development
Online Sports Platform Development for a company offers software for sports clubs and coaches to work out sports practices.
Key Achievements
Search and find the required exercises easily
Multilingual application for the international users
Provided animation tool for each sport
Processed secured payment gateway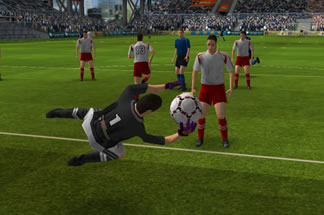 Client
Client is a modern and future-oriented service company specialising in providing training software for clubs and coaches. They offer standard and customised software for coaches and clubs both in the professional as well as amateur area.
Challenges
Client wanted to create an online sports platform for different kind of sports where all the sports could be completely bind in and bind out directly to the database. This is a multilingual application where there is a possibility to add and remove the languages. The system is basically developed in English and translated on demand. There should be a membership program where the coaches/teachers/clubs can register themselves under different categories.
What We Did
ANGLER developed an application that is highly trustworthy, secured and service-oriented.
 The application was developed in PHP and integrated with MACROMEDIA FLASH MX so that with the help of the Adobe Flash player the graphics, animations, etc. can be interactively used by the users.
Adapted the animation tool for each sport
Integration of secured payment gateway to handle membership subscription
Integrated social networking sites and the Google adds
Technologies Used.
Results
The following benefits are derived from the provided application.
The LIVE integrated application is now used in more than 7 countries and 11 languages and got overwhelming response from the users of the application. Now, the client in association with the football training university can share a wide range of experience in sport training and are able to create exercises. The application benefits various types of users like Coaches, Clubs, Football Instructors, Authors of football textbooks, Individual players and the Team over different regions of the world.
Why Wait and Watch the Way?
Grab Your Opportunity Immediately