Page - Blog Single Column Left Sidebar
Online Forum Development
Online Forum Community Development for a major Consultant & Training Organisation in USA to interact the day to day activities online.
Key Achievements
Secure, user-friendly online discussion board
Quick medium of communication
Scheduled, automated email alerts
Duplication of activities is avoided
Effective user management system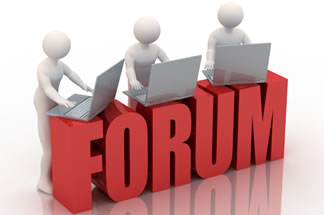 Client
Client runs a consultancy and training organisation. The main target audience of the client are the industries who look for cost cutting in addition to running the organisation profitably.
Challenges
Client requirement was to create a user-friendly, customised online forum community to discuss their day to day activities. The forum must serve as a secure medium of communication where the users can view and share / post their comments which are privileged to them. The forum must handle different type of users with role-based privileges who can also allocate and monitor the status of the tasks. The activity section in forum should keep the record of all the in progress tasks and automated mails must be triggered to various stakeholders as and when required.
What We Did
ANGLER provided a solution with the below features,
Very effective, user friendly, secured forum
Effective user management section where various types of user accounts are maintained
Activity sections where the users can review the tasks allocated to them and update the status of the particular task
Forum is built with 4 levels, so that level-wise access authorisation can be provided by the Forum Administrator / Moderator
Automated emails trigger on various events as and when updated in the forum and as a result all the stakeholders can be aware of the activities that are happening in the organisation
Technologies Used.
Results
The following benefits are derived from this application,
Everyone in the organisation can be familiar about the activities of various other departments
Quick and fast medium of interaction as the mails are triggered immediately on the update of any activity
Monitoring and assigning of tasks becomes easy
Facilitates employees to contact various persons of the organisation immediately and with the knowledge of all stakeholders
Duplication of activity is avoided as all activities are entered in the centralised activity section
Why Wait and Watch the Way?
Grab Your Opportunity Immediately