Page - Blog Single Column Left Sidebar
Quotation Management Software developed for a logistic group that operates from Middle East
Customization of logistics ERP
Unambiguous follow up of each quotation
Easy to monitor & track the status
Feasibility to view periodical quotations
Manage two different modules seamlessly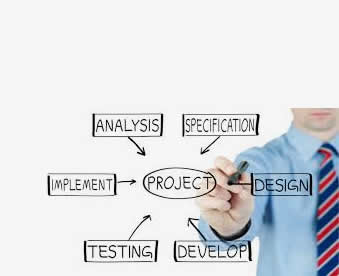 Client
The client is a logistic group that operates from the Middle East, their need was to alter their existing application in such a way that the entire life cycle of a quotation is handled in this application. The quotation created in Quotation Management Module has to be tracked in the CRM (Customer Relationship Management) module to observe the call status follow ups. 
Challenges
The client need was to design and develop a functionality that supports the quotation life cycle. Their current CRM module is in such a way that the intermediate minute changes happening in the quotations raised in the QMS module are not tracked in the CRM module quotation. It has to be altered in order to support all the proposed changes, with particular call status in the back end.
What We Did
Our team of experienced ASP .Net developers altered the CRM module in such a way that the list of menus displays the most recent quotations list. Apart from the list of most recent quotations, this page has a search filter where Quotations shall be searched based on a particular period of time and respective user shall edit the quotation details and change the present status.
.For example, if the follow up is made within a particular time period of the quotation creation the status shall be changed accordingly by the respective user. Based on the change of the status in the CRM module the QMS portal shall reflect the changed status of the quotations. If a particular quotation was at a particular level or if a particular quotation was rejected also the reasons are captured. Thus monitoring status, tracking and following the complete lifecycle of the quotation is made possible.
Technologies Used.
Results
Each user shall manage any number of quotations
A quotation created in one module shall be accessed by another module
Quotations shall be searched based on particular time period
Filtering of the quotations is also possible
Each quotation shall be assigned to multiple user to track
Centralize & Control Quotation Process
Why Wait and Watch the Way?
Grab Your Opportunity Immediately