Page - Blog Single Column Left Sidebar
Vulnerability Testing for Event Management Software
Improved security & free from hacking
Seamless data access across the globe
Multi-user management compatibility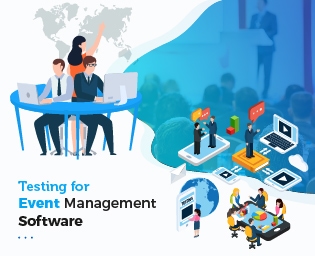 Client
Client holds a collection of like-minded Indian entrepreneurs focused on business growth, personal development and community engagement. In addition to our mission, vision and core values, our global makeup is comprised of many more individual member stories.
Challenges
Client has an event management software that handles meeting scheduling and socialize entrepreneurs. The mobile app also has social media integrations and holds member's personal details as well. Since the same event management application can be accessed globally, the client wants to make sure that the application is secured one
What We Did
To fulfill the client's requirements, our experts in security testing team took the event application and tested it for vulnerability scanning, penetration testing and SQL injection to verify the application is harmless from external risk / 3rd parties. Our vulnerability testing experts also certified that the event management mobile app can't be hacked form eternal hackers.
Technologies Used.
Results
Improved security
Reduced external hacking threats
Blockage of 3rd party penetration
Why Wait and Watch the Way?
Grab Your Opportunity Immediately