Page - Blog Single Column Left Sidebar
Vulnerability Testing using OWASP ZAP
Ability to detect the invisible security flaws
Identified the weakness of the application
Reduced the probability for external hacking threats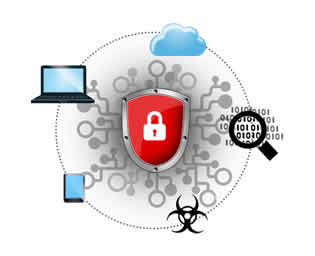 Client
The client is a pioneer manufacturer of abrasives, refractories, electro minerals, industrial fibers etc in India. They have a wide range of over 20,000 varieties of abrasives, refractory products and electro-minerals are manufactured in 10 locations across India and are supplied across the globe.
Challenges
Client's requirement is to check for the security gaps present in their web application. As their application is bit more confidential, they wanted us to check whether the Application can withstand for the External hacking resources.
What We Did
Analyzing the requirements from client, ANGLERs testing team provided the solution of vulnerability scanning in their application by using OWASP ZAP open source web application security scanner. Our security testers did penetration testing of web application that identifies the security gaps which leads to hacking of the application through external resources.
Technologies Used.
Results
Improved security in the Application
Reduced the probability for external hacking threats
Ability to detect the invisible security flaws
Identified the weakness of the application
Why Wait and Watch the Way?
Grab Your Opportunity Immediately