Page - Blog Single Column Left Sidebar
Web application development for security and surveillance industry in Hong Kong
Web application development for security and surveillance industry
Improves organizations security
Captures the snap shot from different CCV cameras
Snap shots help to analyze the cause of any incident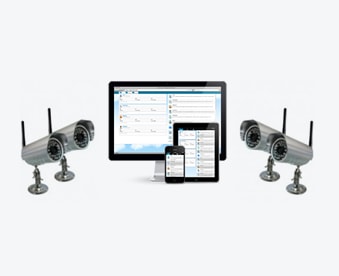 Client
This client has an in-depth experience in various aspects, including, manufacturing, and value adding distribution, solution integration and system design. They understand that, as the era of full digitalization of the surveillance system comes, effective deployment of advance information technologies to support the ever increasing demand from different sectors, becomes a challenge to everyone in the security and surveillance industry, end-user, contractor, installer and solution integrators, alike and aims to provide professional consultation, support and services, to help their resellers to face this challenge together.
Challenges
The client's requirement was to develop an application which has to trigger an alarm in milestone smart client at the time of emergency situation. They also need that application to capture the snap shot from different CCV Cameras available in their premises at the time of emergency situations.
What We Did
ANGLER studied the client's business process and their requirements clearly. Based upon the study, ANGLER developed an application that helps to raise the alarm in smart client. Application has been developed for reading data from device that indicates the emergency situation and converts it to readable string by using mapping configuration settings .After connecting milestone server, message will be sent to Milestone server by windows service to trigger alarm in alarm preview panel. In addition the application also captures the snap shot from different CCV cameras that are available in the premises at the time of emergency Alarm.
Technologies Used.
Results
Security of the organization is improved
Application that helps to raise the alarm in smart client
Keyword can be set for different emergency situation such as Fire alarm, Keypad fire, Keypad Emergency etc.
At the time of emergency alarm, snap shot of all the available or selected ccv cameras will be captured
Snap shot will help the organization analyze the cause of incident which will help then to avoid the same in future
Why Wait and Watch the Way?
Grab Your Opportunity Immediately