Blogs
In today's business landscape, Business applications are built or purchased to monitor business functions, make enhancements to the process and to maximize productivity. ASP.NET core framework remains the most widely used technologies for building custom software applications. Early days business organizations did not have a choice like

The rapid digitalisation seen world-wide has fostered the expansion and stressed the influence of social media channels. The future is indeed going all digital and B2B Marketing is now leveraging Social Media channels for effective marketing, strategic social selling, customer service and much more. B2B social

Digital Transformation is the implementation of digital technology across business processes. It ensures the complete change in the way business is organized by leaders. Companies utilize benefits of digital transformation such as enabling their businesses to have modernized legacy processes, improve workflow progress, strengthen security,

A web application's performance is a significant factor for the growth of your online business. When the performance of a web application fails it can affect your business immediately. So always running a performance and load testing for your web application can improve your user

Digitization started in early 1950s, over parts of the developed world when computers were introduced into companies, firms and other organisations. It started off as the "paperless office" concept. Digitization was done to increase efficiencies, improve workflows, enhance customer relationships and improve the public image

Technology has put the business world into a vastly different status today, compared to what it was a couple of years back. Most of the change can be attributed to the pandemic caused by the corona-virus outbreak that impacted the whole world. Undeniably the COVID-19

Most business leaders are always forward-thinking in tuning their business towards new updated technologies that can expand their business offerings, services, and capabilities. The ongoing move from hardware premises to cloud-based technologies has immensely created an impact on businesses. In this road to new technologies,

Node.js is an open-source framework that helps developers create dynamic web applications & pages that can run across multiple platforms. In today's time developing an enterprise web application in the fast and secured way is not an option; it's a vital to uphold business performance,

It's been observed that since 2017, approximately 50% of the web traffic is coming via mobile devices like smartphones, and the number is likely to increase this year and also hereafter, with many mobile app development companies and organisations accelerating their digital transformation and presence.

Artificial Intelligence is getting adapted into many products. The AI application like Chatbots has been received very well in business circles and is a turning point in boosting up sales results over digital media. What began earlier as a simple automated tool for answering queries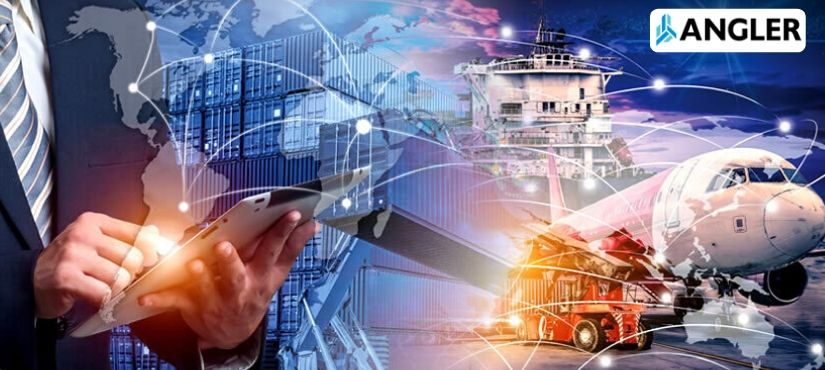 In today's day & age to keep pace with changing Landscape you need to automate the operational functions, improve efficiency and reduce cost. Inline to this adopting a new & modern Warehouse Management System would bring your warehouse into the 21st century. The key to

With growing number of internet users, online purchase related searches has increased drastically. In forthcoming years Indian's are anticipated to spend more via online shopping sites than at physical stores. Making profits just by possessing an online shop isn't enough today to compete & succeed

Mobile App creation is on rise and day by day its becoming hard to get your mobile app in the marketplace. Just building a great app is not enough to get into the hands of the people who need it most, all you need to

As you all knew Software as a Service is allowing individual to access the software application from any device via internet connection or a web browser. In simple terms, its user renting a software instead of procuring it, besides user can pay subscription fee levied

HTML5 – the most sought code in mobile application development and responsive websites for mobile operating systems like Android, iOS, Symbion, BlackBerry & Windows. Though mobile applications developed using tools like PhoneGap, Sencha etc are with good user interface, HTML5 mobile applications perform well better

Websites are vital part for any business now. From emergence to this day, growth of a business depends on presenting it to the client and its attractiveness. Upgrade of doing a presentation lands in the necessity of an eye-catchy design / websites that could be

In this fast paced day and age many businesses explore various IT infrastructures to access, manage and save data, considerably a primary common server will have the combination of web-based services and cloud-based storage. Now there has been an updation with new generation of cloud-based

In today´s world, it is a challenge for software development companies to deliver software without flaws. Every tester performs many tests to advance the quality and efficiency of the software application. As software developers edit source code software tests should be repeated and to repeat

If you had recently heard terms like Ruby on Rails or Rails programming then you are in the right track of catching up with the hottest trend that has taken over the web development industry. But what is Ruby on Rails? Ruby on Rails /

If you own a business, you would have definitely come across the word – Outsourcing. Outsourcing is the most happening advancements in recent times; most of the companies outsource their software or product development to save time, money and resources. If you have decided to