In the era of technology advancement, you could empower business growth with appropriate use of technology. ERP solutions will improve the overall output and will enable business to make complex data easy to understand for the users. To streamline process and to consolidate information at lower cost integrating & automating business system is the significant way. Being in the dynamic world we couldn't go with one-size-fits-all solutions when it comes to business applications. Only when businesses get their Custom ERP system developed, can address their unique challenges. ERP software customization is required to allow the business application align with the organization's existing process and help control data flows within the organization.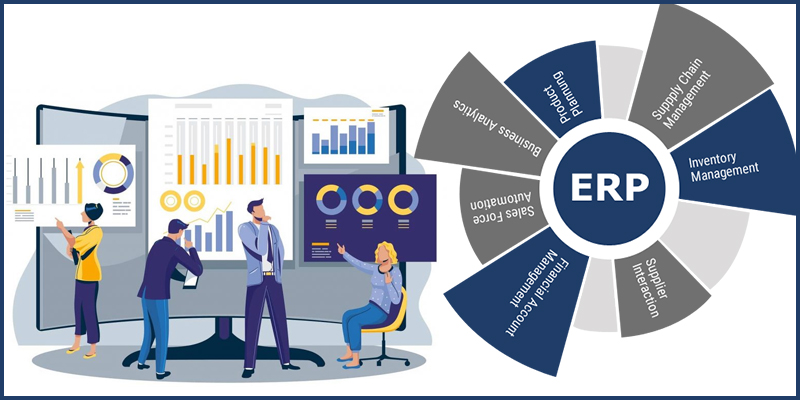 Need for Custom ERP System
Custom ERP software implementation caters specifically to the business needs. Outsource your customization needs to renowned ERP customization company who would provide you high-end solutions to improve your existing business processes and enable you track your projects and resources. With custom-made ERP software, you could improve the productivity and efficiency of your company.  It's capable of offering innovative solutions to empower business growth in various ways.  
Advantages of having Custom ERP System
Lessens operational cost
Streamlines operational process
Boosts Team Collaboration
Standardizes processes
Enhances customer experience
Through a custom ERP system, organizations can unite all business processes within one system. Hence, adopting this ERP system frees up your time, protects your data from possible breach and at the same time addresses challenges as data redundancy, etc. By leveraging this custom ERP software system you need not oversee numerous separate databases for each unit, instead could notice the shortcomings & amend them to gain success.
Custom ERP system development gives you access to dedicated modules and help business run smoothly. To solve your problems & accelerate your business performance customize your ERP system and meet your perfect needs.
We can help you to get the best out of ERP development. Businesses looking for custom ERP system development, can leave us an enquiry or call us to discuss your business needs.
Why Wait and Watch the Way?
Grab Your Opportunity Immediately