Page - Blog Single Column Left Sidebar
Automation Software Testing using Katalon Studio with Winium
Integrated web application testing
Reduced manual testing cycles
Auto generated quality reports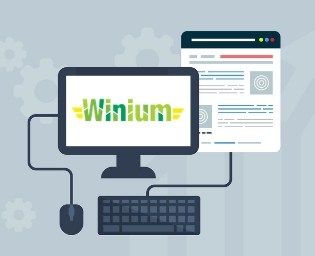 Client
The client is a comprehensive provider of document, device and user management solutions. They not only help members remotely manage their printer fleets, but also developed a variety of tools that enable organizations to monitor and control user printing behavior. The client also provides RMM (remote monitoring and management services) to provide an SBB (Seat Based Billing) model for managed print.
Challenges
The client required to do automation testing of the web application that are integrated with windows to get rid of bugs & make it defect free in their process after every release from development team. They also require regression testing for every changes and for enhancement the build should retain the quality.
What We Did
ANGLER's automation software testing team gathered the requirements on the client's web application functionalities and its integrated windows system. We integrated few prerequisites for working with Katalon Studio's Winium by designing and executing the scripts for showing demo to the client. Later, regression testing and automation testing were successfully run to produce bug free accurate results with reduced manual testing cycles for the web application.
Technologies Used.
Results
Accurate results with quality
Reduced man-days on manual testing cycles
Why Wait and Watch the Way?
Grab Your Opportunity Immediately