Page - Blog Single Column Left Sidebar
Warehouse Management System for Dubai Shipping Company
Real Time stock monitoring
RFID scanner to track location of goods
Multiple warehouse locations management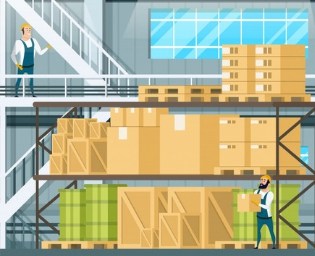 Client
Client is managing third party warehouses across UAE in handling goods from the suppliers. They handle all types of goods like chemical, tiny parts of machines, medicines and etc.
Challenges
Since the client is new to this business, they struggle to automate all the transactions with a single web application. They also need to manage the warehouse location allocation, tracking of goods location, precautions in handling chemical goods, real time stock updates etc. since they manage goods in multiple warehouses located in various cities as well.
What We Did
At ANGLER, we suggested the solution of Warehouse Management System [WMS] of the client's logistics ERP products maintenance with customization's. By default, our product has barcode scanner for tracking the goods location, stock level etc. For the client's requirement, they want to track goods location in warehouses, to handle tinier products, we implemented RFID for their various needs which met their demands in business processes.
Technologies Used.
Results
Real Time stock monitoring
Admin notification for low stock level
RFID scanner to track location of the goods
Possible to manage multiple warehouses locations
Automated allocation of goods based on its dimensions
Why Wait and Watch the Way?
Grab Your Opportunity Immediately