Page - Blog Single Column Left Sidebar
CRM application development for a leading business conglomerates
CRM application development for a leading business conglomerates
Manage Business Unit and Sales Engineers activities
Effective planning of visits and targets
Measure achievement against target
Keep track of competitor's products and market information
Helps in decision making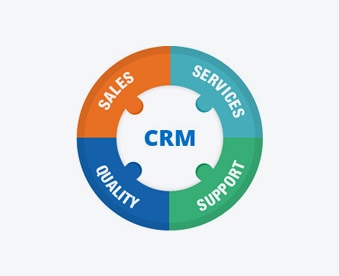 Client
Client is one of India's leading business conglomerates. The Group has 28 businesses including nine listed Companies traded in NSE & BSE. Market leaders in serving segments, including Abrasives, Auto Components, Transmission systems, Cycles, Sugar, Farm Inputs, fertilizers, Plantations, Bio-products and Nutraceuticals, the Group has forged strong alliances with leading international companies. The Group has a wide geographical presence all over India and spanning 6 continents.
Challenges
The client's business requirement was to maintain and monitor the BU / SE activities such as Visit / Call plan, Journey Plan, Communication, Travel, Claims and pricing. Also, they want to set targets for the SE and monitor the achievement against the target. In other hand, they would like to maintain their customers contact details, Opportunities and the competitor details.
What We Did
As a solution to the client's requirement, our professional team of developers offered the CRM application, using which client can maintain their Business Units and Sales Engineers. Using this application the sales engineers shall plan their visits and journey. On reaching the customer location the SE's will be given access to maintain and manage their customer basic information and contact details. As and when the details are updated in the CRM by SE's, the admin shall also view the details of the customers.
Once the plan and visit is completed, the sales engineers shall use the same CRM to apply for travel and claims. Based on the grade of the SE, the claim processing will be handled by the system. The admin shall set the target for each sales engineer and shall monitor the achievement against the goal. This helps the admin to provide performance appraisal to their SE's. An added  feature to his application is that the client and the SE's shall maintain, manage and monitor  their competitors details as well which will help then to have a better planning and decision making.
Technologies Used.
Results
Efficiently Monitor BU & SE activities in minimal time.
Better planning by SE's on their day to day visit and target.
Manage Sales Engineers and their target.
Measure target against achievement.
Maintain and retrieve client information as and when required.
Easy transmission of internal messages
Apply and avail claims.
Keenly monitor the competitors' products.
Easy and efficient decision making
Why Wait and Watch the Way?
Grab Your Opportunity Immediately