Page - Blog Single Column Left Sidebar
Data Visualization Software for the largest Tea Manufacturer in India
Data visualization software we built equipped the client to sort by identifying successes and areas for improvement. Easy-to-read charts and graphs quickly comprehends the information presented.
We created dashboard for each product they wished to keep track of
Generic spreadsheets into appealing and easy-to-read charts and graphs
Comprehend current performance to goals, past performance, and more
Analyse whether the spending in line with the marketing budget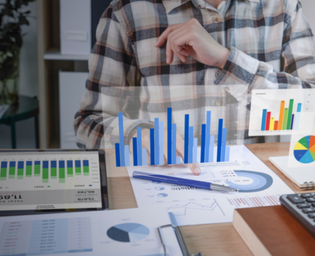 Client
Client is a largest tea producer in India having tea estates in Assam, a name to reckon with in international markets since 1850. The company maintains its coveted position as one of the largest producers and exporters of quality CTC and orthodox teas of highest world repute.
Challenges
They were in need of data visualization software with latest UI, that translate quantitative data and metrics into easy-to-understand visualizations, that enable their management to visualize and interpret their data through the dashboard.
What We Did
We provided them with a custom developed dashboard application designed with simplicity and ease-of-use at top of the mind. Having known their objective to improve on company sales & focus on estates growth, we facilitated them to visually monitor and analyse the key metrics related to their business. This made their data easily understandable & accessible to privileged audience. Now, with this business intelligence tool Decision maker could easily monitor the following
Helped visualise data in interactive & automated dashboards
Plan annual budget based on previous year data comparison
Get accurate data insights on sales achievement & stock in hand
In the long run, this data visualization application will establish a solid data-driven culture that will lead your business to succeed and grow.
Technologies Used.
Results
Manage all of your data within one easy to access place
Easily access the information in more depth
Monitor MTD, YTD business outcome and provide them with actionable insights
Build data-driven culture that increases organizational efficiency
Handle multiple sets of data in a single visualization
Communicates information faster than traditional reports
Why Wait and Watch the Way?
Grab Your Opportunity Immediately