Page - Blog Single Column Left Sidebar
Web Application to Calculate Investment Returns
Calculate ROI & provide future steps
Parameters for better report analysis
Calculator for NPV, ROI, IRR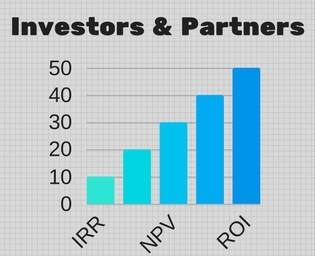 Client
The US based client is involved into outsourcing & procuring IT projects. The client helps its partners grow business focusing on target and to discover new potential customers for them. They make sure to reach their ROI and steps to achieve.
Challenges
Client required an application, that should calculate the return on investments – ROI for its partners & investors. The custom web application must be accessed by their partners to quantify the value of the investment using the tailored model for the respective industry & business. The web application has to be designed in such a way that helps to specify the industry, analytics type, location, business imperative and investment. They will also get an additional detailed personalized report for their records including the key assumptions made.
What We Did
Based on the requirement, ANGLER developed a custom web application that can be accessed by the investors to calculate Payback period, Net Present Value(NPV), Return On Investment(ROI) and Internal Rate of Return(IRR) based on their investment, industry, analytics type and business imperative. Our unique solution of custom web application provides custom calculation methods and parameters for generating reports & better analysis of future scopes with in-depth statistics from international web analytics.
Technologies Used.
Results
Industry specific custom Web Application
Custom parameters to calculate NPV, ROI, IRR
Generic web analytics with Financing Solution
Expertise analysis for new Potential Business
Why Wait and Watch the Way?
Grab Your Opportunity Immediately