Page - Blog Single Column Left Sidebar
Test Automation Using Selenium Java
Seamless live streaming of content
Engage audience from anywhere & anytime
Unique testing script for N number of websites
Ensure loyalty & reputation of client business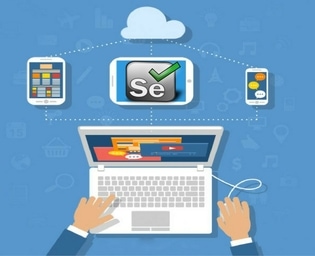 Client
Client hails from sports media industry who engage in entertaining their customers with live streams, highlights and custom video platforms. They also generate revenue by advertisements using native tools and advanced analytics.  Their motto is to engage fans from their devices anywhere & anytime.
Challenges
Client needs to have a seamless automation script in selenium with java to check the enhancements & updates that are relevant to their production website's broken links or thumbnails. The QA requirement of checking the broken links or thumbnails must be done of the each & every page of the whole website.
What We Did
Analyzing the requirements gathered from the client, professionals at ANGLER developed a simple yet custom automation tool script using selenium and Java. With this script, web developers and testing team are able to scan/run thru the website to validate the broken links & thumbnails for each page. The developed test automation script can be implemented multiple websites simply by editing the URL from the script.
Technologies Used.
Results
Check broken links & thumbnails
Customer loyalty & business reputation
Seamless & custom script for multiple websites
Ensure quality of the application on product release
Why Wait and Watch the Way?
Grab Your Opportunity Immediately