Page - Blog Single Column Left Sidebar
Dealer Portal Management System
Dealer Portal Management System for a leading abrasive and ceramic manufacturing company in India to ethically manage the dealer's details.
Key Achievements
Holistic Dealer Management Application
User friendly dealer portal
Centralised & effectively managed dealers database
Dealers can post orders, complaints online, view status & download invoices easily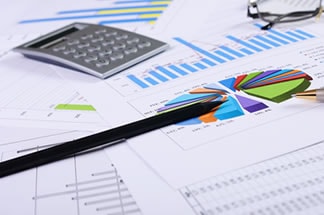 Client
Client is a part of one of India's largest family promoted, professionally managed corporate with 34,000 employees. A pioneer and market leader in several fields with over 40 manufacturing locations across 12 states in India. The group has a strong presence in Abrasives, Engineering and Cycles, Bio-Products, Sanitary ware, Plantations, Sugar, Farm inputs, Finance, General insurance & Neutraceuticals.
Challenges
The client wanted to build a online dealer portal application to facilitate their dealers to post Orders & Complaints online, view order status, Account status, Invoice status, Billboard messages, Tickers, Download reports, Invoice & Bills in PDF format.
What We Did
ANGLER provided a Dealer Portal application which facilitated the Administrators to manage Dealer database, View Complaints & Orders of the dealers, Post billboard and Ticker messages, Upload various PDF documents. This application allows the authenticated dealers to login into their panel and post Orders, Complaints, View order status, Invoice, Ticker & Billboard messages, Download various PDF documents.
Technologies Used.
Results
The following benefits are derived from the provided application,
Online application for the dealers to access at anytime anywhere
Client can announce discounts & special schemes to all specific dealers through this portal
Company wide News & Events details can be published in the site dynamically
Client can manage their dealer database with dealer specific privileges in a centralized repository
Dealer type, transaction based pricing is maintained
Dealers can post their orders & complaints online, view status & download invoices online which would be time saving
Dealers can be able to view the special scheme discounts online through their panel
Various reports can be given to the dealers to know about their transactions
Why Wait and Watch the Way?
Grab Your Opportunity Immediately