Page - Blog Single Column Left Sidebar
Online Web Portal Development
Online Web Portal Development for a reputed educational institution in India to manage the educational provisions of school children.
Key Achievements
Easy of Access vital information
Updates can be done easily
Integrated Online Discussion forum
 Builds healthy relationship between student & teacher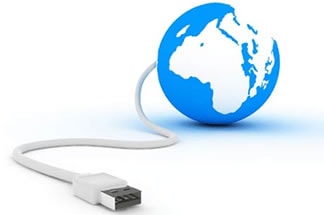 Client
Client runs an Educational institution which caters to every single educational need of each child. School visualizes on nurturing children into knowledgeable and respectable individuals with proficient communication and high self-esteem, helping them to be morale and broad-minded, so as to emerge as constructive social contributor inspiring the world with their intellectual, cultural, aesthetic and physical values.
Challenges
The client wanted to build an online web portal which allows teachers to update the Syllabus, Fee details, and results online. The students & parents should be able to access the details through their online login. Apart from parents & students, privilege must be given for the Alumni members to share the details. Top Rankers, Student of the month, Birthdays of the month, Photo gallery & Guest book must be available in the portal.
What We Did
ANGLER analysed client requirements and provided the online web portal with the below features,
Parent & Student Profile Management
Time Table
Exam Syllabus
Rank List
Fees details
Attendance
Student of the Month
News & Events
Photo gallery
Guestbook
Careers
Alumni module
Online discussion forum
Technologies Used.
Results
The following benefits are derived from the provided application,
Online application for the Parents & Student to access at anytime, anywhere
Facilitates the parents to know the Syllabus, Time table & Fee details online
Result / Rank details can be managed online and the results will be published online
Attendance updated by teachers in online will facilitate the parents to have control on their child.
Alumni module allows the alumni members to register their details & keep in touch with their class mates / friends
Online discussion forum facilitates the Teachers & Parents to clarify their doubts as and when without in person visits to school
Why Wait and Watch the Way?
Grab Your Opportunity Immediately