Page - Blog Single Column Left Sidebar
Desktop Application Development
Desktop Application Development for leading IT support service provider to assist them in efficient Task Management across their organization.
Quickly assign tasks, allocate proper resources
A detailed breakdown of tasks to be completed
Effective prioritization on tasks
Clear reports to Automatic tracking of the time spent on tasks
Rapidly reassign tasks
View all a tasks in one place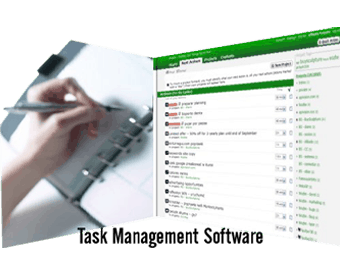 Client
The client is a Web Solutions & IT Support service provider inUSA. They have over 10 years of experience in software development. They are providing perfect solutions for any technology needs. Some of their services include Business IT Support, Standard IT Support and Web Solutions.
Challenges
The client wanted to develop a desktop based application which allocates and manages the task to the resource working in an organization. The reports regarding the task and status can be viewed based on the hierarchy level of the resources. They need to manage all aspects of a task, and increase the potential output of every team's effort. The application must allow the Team lead to assign the task to a member and remain connect with others by knowing what's going on, their shared priorities, and who owns each part of the effort.
What We Did
ANGLER studied the client's existing application clearly which was done using a web based application. Based on the existing application and clients requirements, ANGLER has developed a customized desktop based application to cater the needs of the client. The application covers the user management, groups based login into the application, News and Events module, task management module, to do list module, reminder scheduling and reports generating feature.
Technologies Used.
Results
Different type of users can be created with the different level privileges assigned to them
Tasks can be assigned to the users by their immediate head and based on the privileges
Each users can create a to do list for the task assigned to them
The task and the reports can be viewed based on the privileges and based on the hierarchical level
Some additional features include Reminder scheduling, Bulletin news display, accessing the windows features through the application
Why Wait and Watch the Way?
Grab Your Opportunity Immediately