Page - Blog Single Column Left Sidebar
Crystal Reports Development Services
Our RAD tool developers have used Crystal Reports technology for a leading Educational institution in Singapore to evaluate student's performance.
Transform data into meaningful information
Customize reports with industry logics
Simplifying data with charts and graphs
Empower decision makers with accurate, timely data
Exporting reports to PDF, Excel, Word and HTML
Deploying the report to a web server for distribution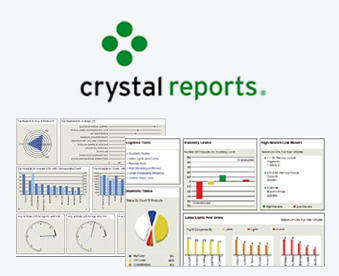 Client
The client is running one of the oldest multi-lingual, co-educational schools inSingapore. It is a not-for-profit school providing education to 1,500 students from more than 40 nationalities. The school's philosophy of "learning to live and to give" forms the backbone of its approach to education as the school supports and nurtures its students to become balanced, responsible and informed world citizens. It teaches Manadrin, French, Portuguese and German. Since its foundation in 1971, the school has evolved into a one school - two system organisations.
Challenges
The client wanted to develop reports using Crystal Reports stand alone software. The reports are to be used in the school as a report for each student in all the classes. Assessments done via observations are to be reported to the parents. The findings must be generated from a wide range of data sources. The report generated from the reliable data must be interactive (Self explanatory). These Crystal Reports inform parents about how their child is progressing in meeting the standards and the specific age development skills and grade level expectations.
What We Did
ANGLER thoroughly studied the client's existing report in PDF format and based on the superficial study inputs provided, we have designed & developed the reports using Crystal Reports tool. The data available in PDF format was good and we actually converted the reports into Crystal Reports without making any modifications. This report generated using Crystal Report tool was accurate and professional. We have provided the option to export to any formats including MS Word, MS Excel and PDF. These reports helped parents to discover their individual talents and made them feel valued for who they are. These reports used to show the depth and breadth of information they contain about each child. All information provided in the reports there was necessary to take action quickly and efficiently.
Technologies Used.
Results
The generated Crystal Reports are used in the School to provide the report card to the students of all the classes. The following are the significant benefits:
Analyze massive volumes of data with superior performance and scalability
Identify the key components of a progress report.
Generate rich interactive reports
Get better insight into students performance
Capture key information from customized reports
Easy to share the reports with parents
Written observations of the child made over the year
Evaluate progress as well as performance.
Give parents understandable information about their child.
Provides strategies for improvement
Why Wait and Watch the Way?
Grab Your Opportunity Immediately