Page - Blog Single Column Left Sidebar
Digital eCommerce Marketplace Platform for Social Networking
We created a Digital eCommerce Marketplace Platform to connect Pet Owners, Pet Product / services Vendors and Admin/ Mangers
Social Networking platform built to create pet profiles, make friends of neighborhood pet Parents
Web App is built for Pet Product Vendors to Upload inventory in Single & Bulk and promote their business
Secured Video vault created for Pet owners to compete online by posting / uploading their pet related videos online
Calendar scheduling with reminder mechanism for Veterinarian Certified Online / offline course for pet health care related tips & guidance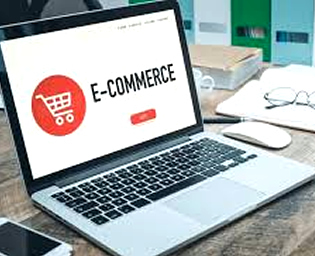 Client
Aiming to build a digital eCommerce marketplace platform to connect Pet Owners, Pet Product Vendors, Pet Service Vendors.
Challenges
They wanted us to create a social Network portal with web admin panel, video vault, pet product store & pet services listing wherein pet owners can create pet profiles and connect with other nearest pet owner, avail pet products from the M-commerce store over there and gain more ROI.
What We Did
We created them a dedicated platform with admin panel using .Net & MS SQL technology. Here we provided them the following features
Enabled the client with a Admin Panel wherein they can create events online, broadcast the event among pet owners, view the reports of the competition and choose the winners based on the total likes & ratings for videos posted, send winner the notification through push notifications.
Feasibility for the client to access the web admin panel & upload Single / Bulk product to Database, gain instant visibility in the Mobile app, besides this Pet owner shall search, filter and buy products online.
Admin panel to control entire system including pet Owners MGMT, Vendor MGMT, Video Vault, Spam, reports.
Veterinarian shall post the health care tips to pet owners and also establish Online /offline course to improve the awareness about pet health care.
Health Records of the Pet, Post Care Advise given by Veterinarian can be stored digitally and made accessible by Pet owners at their fingertips
Technologies Used.
Results
Platform connects pet owners with other like-minded people
One-set destination for pet lovers to get engaged & shop about
Online pet store products & services System increases ROI of vendors
Create events online and improve user engagement & motivation via rewards
Why Wait and Watch the Way?
Grab Your Opportunity Immediately