Page - Blog Single Column Left Sidebar
Online E-Assessment Management Solution
ANGLER'S Online E-Assessment Management Solution helps in enhancing the quality of hiring by providing a proficient and stable resource to organizations with less human interaction.
Reduces recruitment cost & Increases ROI
Objectively screen, select and hire the efficient candidate
Recruiters can quickly create and control the tests online
Easily test candidates' proficiency
Effective customized reporting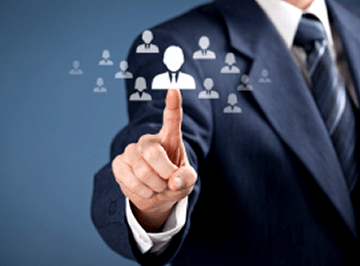 Client
The Client is a novice in the IT Industry and wanted to develop a streamlined web-based recruitment solution through an online assessment.
Challenges
The client wanted to build an application to streamline its organizations' recruitment process with online assessments to examine the industry-based technical skills & personality aptitude of the job-seekers. This assessment score, allows the recruiter to quickly, easily & objectively filter the right candidate for the right job. The client desired to have a video introduction and Remote Proctor (Webcam Snapshot) as well. They also wanted to subscribe for a customized template at a fixed cost and issue the same to any number of job seekers.
What We Did
ANGLER analyzed the client's business requirement very clearly. Based on the analysis, ANGLER developed a responsive and user-friendly application, which helps organizations to recruit highly efficient employees very easily.  This application facilitates the recruiter or job seekers to access the site anywhere with any devices or browser.
Technologies Used.
Results
Benefits will be shared by both recruiter and job seeker. The recruiter can choose the right candidate and the candidate can choose the right organization for good career growth
Job seekers can improve their skills by taking self-evaluation tests which includes technical skills, coding ability & other Industry challenges
Attracts large number of targeted candidates with specific skill sets
Test results can be stored for future references
A detailed report, delivered right to your desktop facilitates you to analyze results with ease
Global access to the reports & tests can be accessed online from any location & devices
Why Wait and Watch the Way?
Grab Your Opportunity Immediately