Page - Blog Single Column Left Sidebar
Online Portal Development
Elearning  Online Portal Development for education service provider
Key Achievements
Easy tracking of students performance
Questions can be generated dynamically
ELearning resource advice
Assist with eLearning projects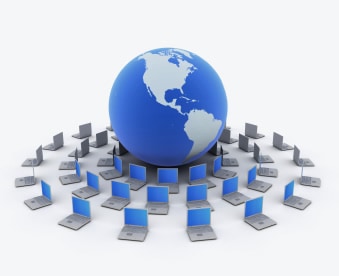 Client
The client is a provider of customized learning programs for its clients. It aims to become a world class service provider in the field of supplemental education. All of the company's services share a personalized approach, proven educational techniques, and the goal of instilling a love of learning in children. They are committed to providing the finest educational tools and services available. It is run by a group of trained educators who have consistently proven themselves in their work with students.
Challenges
To provide an online assessment facility where the students can attempt assignments posted to their accounts by teachers
These assignments are predominantly self marking and provide immediate feedback to students
Principals can use it as a tool to seek immediate information on how well the student, class or level is faring. They can do so by viewing the statistics and analysis by student, class and level as provided by the system
Teachers will find such a service very useful in setting assignments at a fraction of the time used to take using traditional methods
It also saves them time in marking and grading assignments. Teachers will also be able to view the individual and overall performance levels of the students in their charge
Teachers also need not produce the questions themselves as they will be provided with a huge database of questions to choose from
Students will benefit from such a service by being able to receive immediate feedback with regards to their assignments
They can also use the system to print and do worksheets on their own. This provides a certain amount of self-paced learning from the perspective of students
Parents can view their childrens education level and they can talk to the teacher / principal online through online chat and they can post messages
What We Did
ANGLER studied the clients business process and their requirements clearly and offered the following solutions
Admin Panel User Management
Teachers can maintain Student Details
Question Category and Question Bank can be maintained
Teachers can prepare test modules, view test scores and paper analysis
Student can archive their marks, practice tests
Parents can view students performance, set practice modules for their children
Questions can be generated dynamically
Test modules can be generated dynamically based on the criteria (User
Types - Parent / Teacher / Tutor) and Subject, Topic, Type, Mark, Difficulty Level and the section
Online tests can be conducted in two modes (Practice Mode & Test Mode) and evaluation can be done automatically
Archives all test and practice modules done by the student
Reports / Statistics / Feedback of students like running averages, national averages, weak topics and weak sections can be generated dynamically
Technologies Used.
Results
Admin can create and maintain schools, Trial users, Principal and classes
Admin can post the Questions for different subjects
Admin can create & post the assignments to the trial users students
Admin can evaluate the assignments of trail user students
Interactive panels like Chat, Discussion forum and Message Transfer have been provided to interact with the students
Admin can add Principals. Principal can in turn add Teachers with associated classes, teachers add students
The teacher can create assignment and post them to the whole class for a particular student
Various reports are provided to track the students performance
Why Wait and Watch the Way?
Grab Your Opportunity Immediately