Page - Blog Single Column Left Sidebar
iPad App Development for Diesel Engine Rebuilder
Automatic notification to admin and customer on any enquiry
Instant quotation / inquiry processing with customer concurrence
Approval and Processing of order made very easy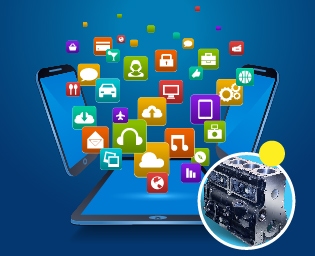 Client
Client is a one of the leading diesel engine rebuilders in Australia, with more than 3 decades of experience by covering with wide variety of makes and models. Their products are the obvious first choice for consumers when it comes to servicing, rebuilding, engine machining, complete new engines and genuine spare parts. They maintain a huge stock for comprehensive range of diesel motors, components available at all times and their team is comprised of most talented professionals in the industry.
Challenges
The industrial client required to develop an iPad Application that should have an admin panel for their staff who can create customer accounts, quotation along with signature of the customer.
What We Did
At ANGLER, we designed and developed an iPad mobile application with the admin panel as requested by the client. With the developed iPad mobile app, the staff has provision to create customer log-in to keep-up information like quotation, enquiry, pricing, etc along with signature. In return, the created customer accounts trigger an automated mail to customer and admin. Once the staff creates the customer's order details, admin will update deposit payment / order completion status manually. Here admin plays the major role in managing the category masters, customers, orders and more.
Technologies Used.
Results
Customer details fed to system automatically during staff visit
Automatic notification to admin and customer on any enquiry
Instant quotation / enquiry processing with customer concurrence
Seamless tracking of orders
Approval and Processing of order made very easy
Why Wait and Watch the Way?
Grab Your Opportunity Immediately