Page - Blog Single Column Left Sidebar
Magento Template Conversion
Magento Template Conversion for a IT solution provider in Hong Kong to convert their website to magento template  with user-friendly and attractive features.
 Key Achievements
User friendly rich GUI
Ease of use Product selection options
Customisable product configuration
Customised Search Options
Controls the total operation of the website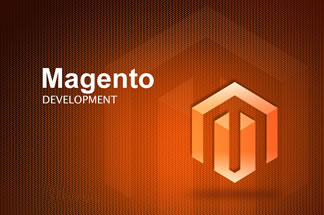 Client
Client offers web based solutions such as web design, multimedia productions, hosting and web applications such as on-line surveys, e-newsletters with tracking systems and many other web applications including CMS modules. They deliver a wide range of information technology services to clients in Hong Kong and the Asia Pacific region. They provide full fledged IT Solutions for their clients at all levels.
Challenges
The client wanted a customised Magento Template conversion with changed routines for home page, sub pages and shopping cart. The changes included Personalized Home Page, Unique Home Page Image on every refresh and Control of data and images along with its position on the display, Product Selection to be in just few steps with a rich UI and easy to select options, Customised Search Options, Add to Cart using Light box Integration, One Page Checkouts.
What We Did
ANGLER developed a customised Magento template to cater the needs of the client. The template covers the entire transactions of the company. Conversion was user friendly with directly configurable option from the main CMS. The client can control the various aspects of the website; can define what should be displayed on the home page and at what location. We Customised the Magento CMS to control the flow as per the client's needs.
Technologies Used.
Results
The following benefits are provided to the end client,
Easy to access web interface
Complete control for the total operation on the site
Option to switch over to new template
Product configuration fully customisable
Home Page fully controlled by the client, and completely data driven from the CMS
Reports can be customised as per the needs and printed out
Easy to import product data from Spreadsheet programs, with configurable options in the admin panel to do so
One single site can be configured to act as two different domains based on the template settings
Why Wait and Watch the Way?
Grab Your Opportunity Immediately