Page - Blog Single Column Left Sidebar
Online Business Management System
Online Business Management System for a publisher & IT programme developer in India to effectively manage the business and products.
Key Achievements
Overall product management done effectively
Proficient product gallery and shopping cart
Excellent store fronts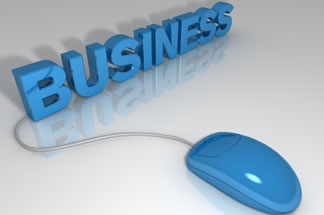 Client
The client is a publisher & IT program developer of preschool and primary school educational learning materials. It has products under 5 groups such as Publications, Multimedia Programs, Interactive & multimedia system, Communications Portal, Teaching aids / equipments / resources
Challenges
The client wanted to build an e-commerce application with the following features,
Community details management
Member registration & member management under different communities
Product details management
Product gallery, shopping cart & payment gateway integration
Order management & SMS gateway integration
Post product interest
View buyer interest
Learning resource management
Learning resource gallery & customisation
Seller management
Seller's stores, shopping cart & payment gateway integration
Site search
Sellers account management
What We Did
Master Management to manage Community, Store front category, Territory, level, Semester, Term & Cover details, Community administrator management, Learning resource management, Product Management, Customised materials, iLink member management, Order management, Buyer interest management, SMS Triggering, News Management, Manage store fronts, Mass mailing, Message Transfer, Reports.
Features of Website:
Market place, Community & Store fronts , Product gallery with Shopping cart & Payment gateway integration, Learning material with customisation feature, Member registration, Seller stores, Seller features such as Product Management, Customer Management, Order Management, Message transfer, Mass mailing & Product interest.
Technologies Used.
Results
Administrator of this application can create various communities and can manage the members registered under various communities
Super administrator can manage Community Admin, Publisher Admin, Printing Admin & Customer Support Admin
Administrator can create learning materials & other products
Administrator  can Manage orders & buyer interests
Mass mailing feature will assist the Administrator to trigger mails to the internal users & customers
Administrator can create & manage news
Administrator can manage learning resource details & customised materials
Administrator  can generate Various reports on the Products, Learning resources & Orders
Benefits for Website Users - Sellers
Website users can become a member under their preferred category by registering and  they can sell their products via this portal
Sellers can create their products
Sellers can manage their orders & product interests
Sellers can communicate easily with their customers, automated / scheduled SMS alerts, Bulk emailing & message transfer facilities are available
Sellers are proficient to manage their store related news
Benefits for Customers
Customers can able to search & buy various products and pay the money via payment gateway
Multi currency payment gateway facilitates the customers to pay in their currency
Customers can customise the learning materials and can order online
They can also post their product interest
Why Wait and Watch the Way?
Grab Your Opportunity Immediately