Page - Blog Single Column Left Sidebar
Online Healthcare Services Marketplace Platform
We created an end-to-end online healthcare services marketplace platform that integrates multiple medical services in one place to take care of your entire treatment.
Efficient and effective patient consultation platform
Improves the healthcare services for your patients
Helps reduce manual processes and increase productivity
Connecting patients to local healthcare providers via Mobile App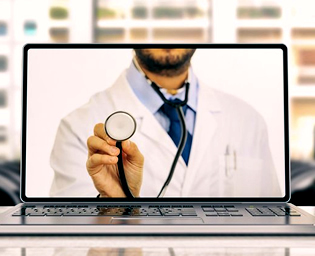 Client
A leading healthcare services provider focusing to develop an innovative marketplace service platform that brings the best Doctors / Hospitals / Pharmacies / Diagnostics professionals to get online and serve the needy people looking for healthcare assistance.
Challenges
The Healthcare organisation needs to create a strong online presence and build the trust of patients by keeping them satisfied at every step of the journey. To enable patients, share their feedback on the services availed and provide value to their target market.
To provide access for easy scheduling and payment procedures
Adapt network logic and take advantage of partnerships
To enable patients, connect with healthcare service providers
Access the marketplace on-the-go using customized iOS and Android apps
Stay realistic by focusing on customer needs
To cater the ever-growing demand within minutes
What We Did
We offered them online healthcare services marketplace platform wherein separate modules are there for doctors, pharmacist, diagnostics professionals to create their profiles and list their services. This integrated healthcare services marketplace platform combines a comprehensive suite of healthcare offerings to make sure each and every healthcare need is taken care. This healthcare marketplace app allows the patients to get consultation for their ailments at ease. For Consumers
Patients can gain single-point access through mobile app, choose from multiple alternatives as per their convenience and book preferred timing at their fingertips.
Equips patients to choose the service provider and take the service from the service provider on time.
Here patients can track booked status, do payment securely, rate / share feedback on the service satisfaction and raise dispute if any
Interact and have an open line of communication between patients and healthcare related service providers.
For Service Providers
Doctors, Pharmacist, diagnostic professionals can on board be using approved credentials shared by admin
Features enabled them to receive customer bookings based on the nearest geo-location, do online consultation and actively engage the patients with constant doctor guidance.
Full fill the service and get paid for them online, get to know customer queries, complaints, geo location, customer contact no, geo map routing to customer site.
For Admin Panel
Administers are given privilege to set privilege for each service offered. Customer booking management, healthcare report maintenance, feedback follow-ups and dashboard for report access and trend analysis.
Technologies Used.
Results
Transforms the patient experience
Created solid reputation among patients
Improved the competitive advantage for your business
Increased the visibility on the quality of healthcare services
Ability to continually measure and evaluate the needs and expectations of consumers
Why Wait and Watch the Way?
Grab Your Opportunity Immediately