Page - Blog Single Column Left Sidebar
Employee Wellbeing App Developed for the Corporate Wellness Program
ANGLER's employee wellbeing app development for the corporate wellness program helped the employers in identifying the needs, requirements & pain-points that results in higher productivity.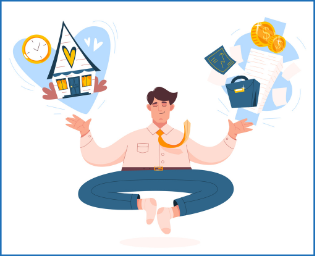 Client
Corporate Company client focusing to incorporate various health activities within the daily work schedule to promote their employees' wellbeing.
Challenges
Seeking to build an effective employee wellbeing app that helps their employees to maintain good health by reducing mental stress and building up on their cognitive skills. They preferred a Gamified Mobile app to avoid various workplace health risks arising from sitting long hours, consuming takeout meals, stress, and due to lack of physical activity.
What We Did
Our mobile app development team built native mobile applications for Apple's iOS & Google's Android operating system used by the employees. The Gamified mobile app with rich user interface worked both online & offline modes and empowered the Organisation to offer wellness program that includes lifestyle education, fitness sessions that Improved Employee Health and Productivity. This holistic approach allowed employees to set health goals and gear up the productivity of the individual and the company bottom line. Now the corporate is able to
Know employee pain points at their workplace that affect their productivity and engage Employees for their Well-beings effectively
Know the best practices from employees' end, verify / validate and execute the same across the company
Educate the employees effectively on the necessary area to improve their willpower
Give mind relaxation to employee that will ensure no productivity gaps / accidents at the workplace
Entertain & engage employees with cognitive games that help to increase focus, concentration, and memory
With our employee wellbeing app our client could drive employee engagement and create healthier, happier and more productive workforces. Statistical report states that for every rupee spent on employee wellbeing, employers get Rs.132.33 as savings on the cost of absenteeism and Rs 6.62 back as reduced health care costs.
Technologies Used.
Results
We with necessary abilities built the app that helped them to meet their company's health and employee wellness needs in following ways;
Dynamic learning system with text and Images helped employee seamlessly learn simple exercise, take nutrition diet,
Attend surveys & solving puzzles games over there to keep them motivated & engaged
Employee Wellbeing got good traction among the employees
Personalized health alerts helped employees take control of their health
Educate employees to follow health tips and track their wellness index
Kept employees informed about the basic + Advanced polices
To know how we ideate, and deliver exceptional iOS & Android applications according to the requirements of our clients contact us. We can assist you with your needs.
Why Wait and Watch the Way?
Grab Your Opportunity Immediately