Page - Blog Single Column Left Sidebar
Online Medical Tourism Web Portal Development
Online Medical Tourism Web Portal Development for a pioneer Medical tourism company to provide the medical information online and to manage the health of patients.
Key Achievements
Excellent user interface
Maintained patient's data efficiently
Integrated blog & discussion forum
Easy access of information to the users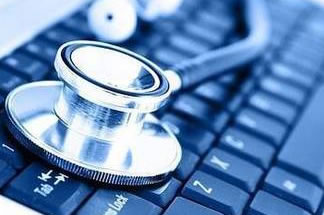 Client
The client provides Medical tourism & Health Management services at Bangalore. The client has strong alliances with eminent Hospitals, Ayurvedic Clinics, Yoga / Wellness centres, leading doctors, logistics experts and IT specialists in India. The company's expansion / growth plan includes South-East Asian countries like Thailand, Singapore.
Challenges
The client wanted to build an online medical tourism web portal possessing all information about health management & medical tourism. Visitors of the website have to easily fetch information about the Hospitals, Treatments, Doctors and Top stories of the Company. The registered members of the portal must have conveniences to clarify their doubts through online. The patients must be able to share their current treatment procedures, status with photograph to their friends & relatives. Doctors, Patients, Travel agents, Experts must be able to discuss through online.
What We Did
ANGLER had developed an online Medical tourism web portal with below features,
Visitors of the website were able to get the latest details of the Hospitals, Treatments & Doctors with which the company has tie-ups
Latest News & Top stories will be available for the visitors
Survey & Contest module will be available to the end users & the registered members respectively
Newsletter subscription & Mass mailing to the subscribed users based on the Country would facilitate the Administrator to send bulk newsletters to their members
Members of the website can get their doubts clarified through the activities module
Patient's current treatment status will be mailed to their friends & relatives with photograph
Blog & Discussion forum would facilitate the Patients, Doctors, Travel Agents, Ayurvedha experts to share their thoughts, clarifications etc.
Technologies Used.
Results
The following benefits are derived from the provided application,
The Administrator of the portal can be able to manage the details of Hospitals, Treatments, Doctors, News & Top stories dynamically through this portal
The website visitors can be able to browse through the required information on the Health Management & Medical tourism through this portal
Interested visitors can be able to register themselves through online for free & get clarified on their queries through the allocated support team
Online member Registration feature helps the customer in getting business through online
Patients can be able to share their health status to their friends & relatives with Photos, videos etc.
SMS gateway integration enables the patient's friends & relatives to share their wishes and be connected
Blog module would facilitate the Doctors, experts to share articles
Discussion forum allow the users of the portal to discuss their queries & share thoughts
Why Wait and Watch the Way?
Grab Your Opportunity Immediately