Page - Blog Single Column Left Sidebar
Survey Analytics Software Application Development
We build a survey analysis software application using PHP & React technology to launch healthcare & other industry related surveys to respective industry professionals and improve survey quality.
We designed a user friendly survey app to keep questions & answer formats customizable
Make use of expert network to collect opinions and data like never before
Dashboard reports are given in a graph chart for better understanding
Helps set surveys targeting variables from geolocation to customer segments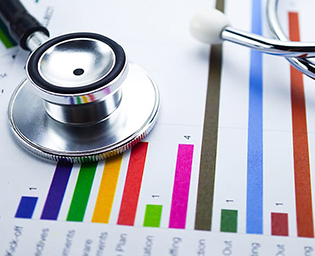 Client
They are helping Market researchers and B2B, B2C consultancy agencies in healthcare services domain to combine data and analytics to unlock potential and take their business profession to next level.
Challenges
Web application they had was specific only for medical professionals and they could not cover other areas.  As more amount of data are stored in database performance related issues was faced.  To overcome this shortcoming & accommodate other areas too, they preferred to outsource the Web app development service and go with a new Web application wherein they can make the best use of Virtual Reality's contribution to research and insights.
What We Did
Our team of web app developers understood the requirement to develop web application with separate admin panel for health care professionals and consumers, for collecting surveys from various professionals for various specialities. We have built the application in PHP & react technology, its built in such a way user admin can add dynamic questions in their preferred format. Professionals of healthcare and other associated fields can register in the portal and the details will be saved in the database. On successful registration in this portal they are eligible to get their field related surveys.   End clients will approach our client to get surveys from the respective professionals to understand the market survey for their products. Admin user will create the client requirement as new project in the portal and send campaign to the filtered set of target audience. User will get the survey in email and then on they can start to fill it and they will be paid for each surveys. From the application dashboard end user can view all the transaction in a graph chart type for better understanding.
Technologies Used.
Results
Visually appealing web application for healthcare professionals & consumers
Intuitive drag-and-drop software interface for admin users to create & launch surveys
Helps boost response rates and get better quality data
Get real-time insights from your audience for decision making
Why Wait and Watch the Way?
Grab Your Opportunity Immediately